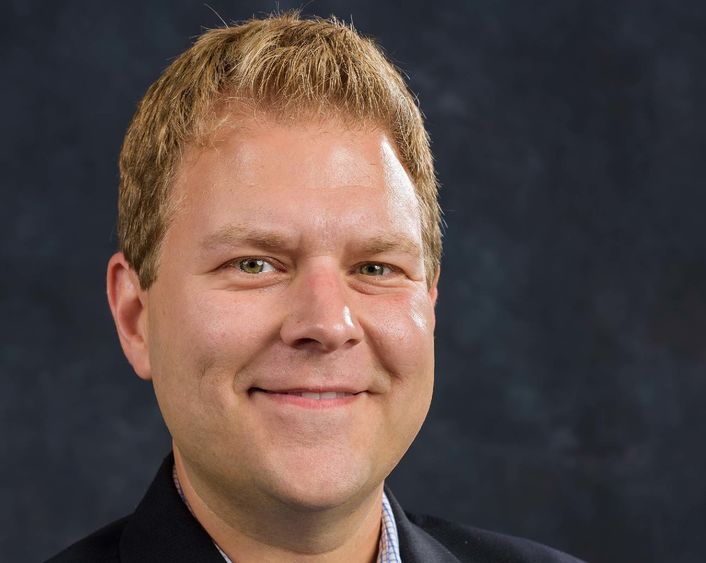 ERIE, Pa. — The opposition to COVID vaccines, masking requirements and social-distancing guidelines during the pandemic followed a script that was written in 1953, when John Hill, a public relations executive, met with the presidents of the four largest U.S. tobacco companies at the New York Plaza hotel.
A year earlier, Reader's Digest had published an article titled "Cancer by the Carton," citing research that showed a causal link between smoking and cancer. The tobacco companies had to respond, and Hill had a strategy: "Doubt is our product, since it is the best way of competing with the 'body of fact' that exists in the mind of the public," an executive at Brown and Williamson would later write. "It is also the means of establishing a controversy."
The same playbook was used during the COVID pandemic, said David Kahl Jr., a professor of communication at Penn State Behrend. He wrote about the Plaza hotel meeting in "Pedagogies of Post-Truth," the new book he edited with Ahmet Atay, an associate professor of communication at the College of Wooster.
"At the worst points in the pandemic, when much of the country was shut down and thousands of people were dying, the skeptics doubled down," Kahl said. "They simply refused to believe. Instead, they attacked the science. Why? Was it ignorance? Pride? Was it being scared and not wanting to directly address that?"
In part, he said, the response was a consequence of "post-truth" politics, which appeals to an individual's emotions and beliefs, rather than building an argument with facts.
"It's an effort to change the discussion, to obfuscate the facts and cast doubt, so you get people arguing with each other, rather than changing their behavior," he said.
In the Q&A that follows, Kahl discusses post-truth, fake news and the best way to debate in a divided society.
Q: How is post-truth messaging different from misinformation?
Kahl: Misinformation is like playing a game of telephone. As the story moves around a circle, some of the details may change, but that shift isn't deliberate. Post-truth is intentional. It's a tactic. We saw it with the tobacco companies, and we saw it again with oil and gas and the arguments against climate change. It creates the sense that the science is unclear, and that maybe the experts have it wrong.
Q: Does that explain the erosion of trust, for some, in the public health system?
Kahl: That's been crafted. Back in the '60s and '70s, people generally trusted experts. They were more positively disposed to science. Today, to a large extent, that trust has dissipated. Large and powerful entities have been able to craft messages that consistently say, 'The experts are wrong.' Over time, we internalize some of that. We begin to accept it.
Q: Has the evolution of mass media fed into that?
Kahl: That absolutely has led to polarization. With the proliferation of cable and internet news platforms, we no longer have to listen to other perspectives. We can tune in to a news outlet that caters to our ideology. All these groups are siloed, politically, so we lose the ability to argue in a constructive way. We end up yelling at each other on message boards.
Q: Does that lead us to "fake news?"
Kahl: Fake news is not a new thing. The first colonial newspaper [Publick Occurrences, published in 1690 by Benjamin Harris] was shut down after a single issue because some of its stories were false.
The difference today is the reach of these media organizations. In 1690, a newspaper was read by a few people in a single town. Today, stories are available to everyone, everywhere, immediately. Governments, corporations and special interest groups that have the resources and means to influence people see that and take advantage.
Q: What's the best way to counter post-truth messaging?
Kahl: I want my students to be able to recognize when something is not true, but also when, and why, that message is intentionally set out there. It's important that we understand the power dynamic.
The more we can make people aware that there are entities that intentionally try to persuade us of things that are false, the better off we'll all be.
Q: How do you discuss or debate these issues with someone who holds different beliefs?
Kahl: Too often, we just go in and argue: "I'm right, and you're wrong." And we don't get anywhere with that.
This is never a one-shot argument. It's a long series of small, incremental steps. I often begin with a few simple questions: "Why do you feel this way? Why do you believe that?" And I listen when they answer. I look for common ground and try to build on that. When we try to impose our views on someone else, they tend to resist that. A wall goes up, and you've lost the opportunity before you've even begun.
Want to learn more about "post-truth," fake news and the different ways special-interest groups attack science? David Kahl Jr., a professor of communication at Penn State Behrend and co-editor of the new book "Pedagogies of Post-Truth," discussed those issues, and more, on the "Behrend Talks" podcast. You can listen to his conversation with Behrend Chancellor Ralph Ford at the "Behrend Talks" archive.
Contact
Robb Frederick
Assistant director, news and information, Penn State Behrend