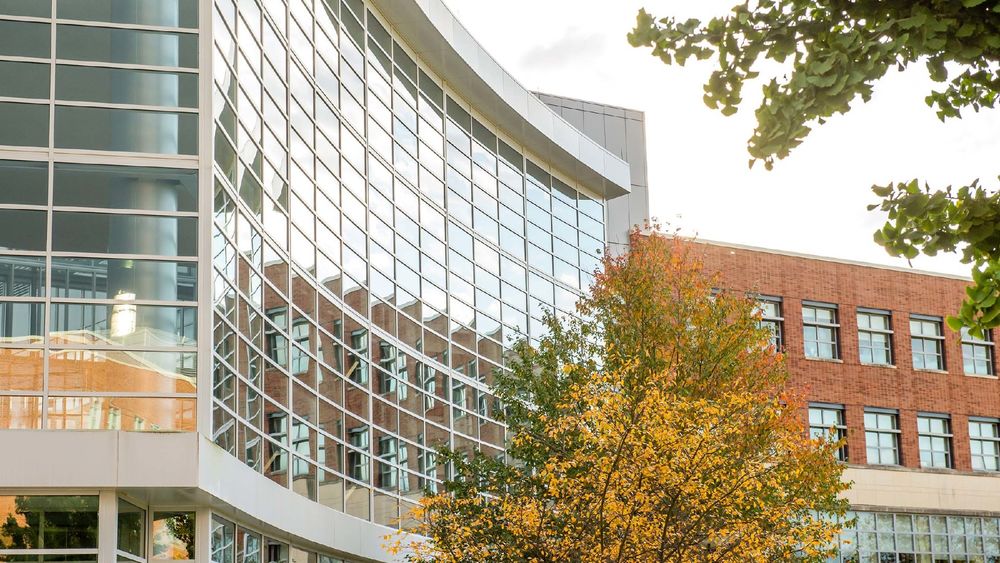 UNIVERSITY PARK, Pa. — Leah Boyd always wanted to pursue higher education but lacked the support system she needed to be successful.
"I wanted a better life, a better job, and to have better conversations about things that really mattered in life," she said.
Boyd found the academic and social support she needed through Penn State online. She enrolled in the Bachelor of Science in Business that is offered through Penn State World Campus, and she will graduate this fall.
"Penn State has given me the strength and encouragement that I had been desiring my whole life," she said. "I knew in my heart that Penn State was where I belonged."
Students and alumni like Boyd said the knowledge and skills they learned have helped them find success in their careers.
Celebrating 25 years
This year, Penn State is marking 25 years of offering high-quality education online through Penn State World Campus, and the offerings in the business and management fields are an important part of the portfolio of more than 175 degree and certificate programs. 
Penn State World Campus partners with other Penn State colleges and campuses to offer dozens of graduate and undergraduate business degree programs online.
The internationally ranked Penn State Smeal College of Business offers professional master's degrees in topics such as business administration, corporate innovation and entrepreneurship, marketing analytics, supply chain and more.
The Penn State School of Labor and Employment Relations offers bachelor's degrees in organizational leadership and labor and human resources. The school, which is part of the Penn State College of the Liberal Arts, also offers graduate programs in human resources and psychology of leadership.
Penn State Great Valley partners with Penn State World Campus to offer graduate degrees in data analytics and finance. Penn State Behrend offers three undergraduate programs, in finance, supply chain management, and functional data analytics, as well as one master's in project management.
The associate and bachelor's degrees in business administration are offered by a consortium of Penn State campuses, and the bachelor's degree in agribusiness management is offered by Penn State College of Agricultural Sciences.
Accounting degrees at the bachelor's and master's levels are offered online through Penn State Harrisburg.
Making a change
Alison Brown was 31 and working at a hotel front desk when she realized she wanted to change her life path and return to school.
"I found out that Penn State offered online degrees, and I knew that is where I wanted to apply," said Brown, who wanted to pursue an education in human resources.
Brown enrolled in the associate's program in labor and employment relations, now known as the Associate in Science in Labor and Human Resources.
"As a wife and mother of three, I knew returning to school was not going to be easy," she said.
Brown maintained a full-time course load and full-time job while working toward her degree. In 2019, she graduated with her associate degree, and in 2021 she earned her bachelor's degree in labor and employment relations, now known as the Bachelor of Science in Labor and Human Resources.
"I was able to walk across the graduation stage along with all of the other graduates," she said. "I felt very included even though it was the first time physically being on campus."
Brown now works in the People and Culture Office at Penn College of Technology in Williamsport, Pennsylvania, where she maintains employee personnel information and conducts employment verifications.
Reflecting on her experience, Brown said she was as untraditional as they come.
"But I was able to graduate and obtain a job in the exact field that my degree is in," she said.
Expanding one's knowledge
Alexia Kirkwood wanted to learn how to translate data. She works with information related to clinical trials at her job and wanted to better understand her work as director of accounts at mock5 design Inc.
"I wanted to be able to help my clients in a more meaningful way when marketing their products," she said.
Kirkwood enrolled in the Master's in Marketing Analytics and Insights online through Penn State World Campus. The program is led by the Penn State Smeal College of Business.
The program teaches the theoretical and practical concepts that professionals need to effectively analyze data and information to use in digital marketing, customer experience, and brand management. The coursework culminates into a capstone project where students showcase their skills in a real-world issue.
"I use my degree every day in my full-time career," Kirkwood said. "My new knowledge of analytical insights allows me to understand the data at a deeper level and in turn create more successful resources for my clients."
Kirkwood also serves as a teaching support specialist for the Smeal College of Business. The program brings a variety of professionals and industry knowledge within access to students. Kirkwood enjoys the opportunity to provide knowledge to the students and give back to the program.
"My experience in this program has been amazing. The professors truly care about the content and are able to offer a wealth of real-world knowledge," she said.
Joining the Penn State family
In 2018, Luis Carrillo traveled with his family to celebrate the graduation of his wife, Tracey. The Carrillos drove from Georgia to State College, Pennsylvania, to attend the commencement ceremony. After listening to the commencement speakers, watching the graduates, and seeing the campus, Carrillo felt like he wanted to be a part of it, too.
"Well, why not?" Carrillo recalled thinking. "It was about a feeling of belonging to something amazing."
Carrillo told his wife on the 14-hour drive home that he was thinking about going back to school — again. He had earned his MBA about 20 years prior but wanted to be a Penn Stater.
Carrillo enrolled in the Master's in Corporate Innovation and Entrepreneurship offered online by the Smeal College of Business. The program focuses on strategically managing corporate innovation and has multiple customizable learning options, including Carrillo's choice of business architecture.
The master's program expanded Carrillo's skillset and strengthened his leadership potential.
"What normally we would pay consultants to provide us, I can do," he said.
Carrillo is proud to be a Nittany Lion and values the culture of being a Penn Stater. He earned his own Penn State degree in 2020 and his family made the trip to Happy Valley again for his rescheduled commencement ceremony in 2022.
In July 2022, Carrillo became a Penn State World Campus Alumni Society board member. The World Campus Alumni Society, an organization established in 2014 within the Penn State Alumni Association, provides a way for World Campus alumni to meet and network with graduates from other colleges and campuses.
Finding support for her academic journey
Leah Boyd found the support she needed to pursue her Bachelor of Science in Business through Penn State World Campus. The undergraduate degree is offered online in partnership with the business schools from 17 of Penn State's campuses.
The program offers students the opportunity to specialize in a business discipline like accounting, entrepreneurship, and Boyd's choice of management and marketing. She applies her education to her job as a marketing freelancer at Cask NX and DodiHome.
Boyd said she enjoyed her program experience and appreciated how faculty members pushed students to think outside of the box and truly understand the course material.
"All of the professors have a Penn State glow about them — you can tell they like what they do and that means everything when you are trying to learn difficult subjects from them," Boyd said.
Along with the devoted faculty members, Boyd added that the quality of the lessons and homework was one of the biggest highlights of her program experience.
"I honestly cannot say just one course was a highlight over another. They all had a special element to them," she said. "I was so impressed with this program and the fact that I could immediately apply these new skills to my life."
Learn more about the more than 70 degrees and certificates offered in the business and management portfolio online through Penn State World Campus.
Contact
Mike Dawson
408 The 329 Building, University Park, PA 16802