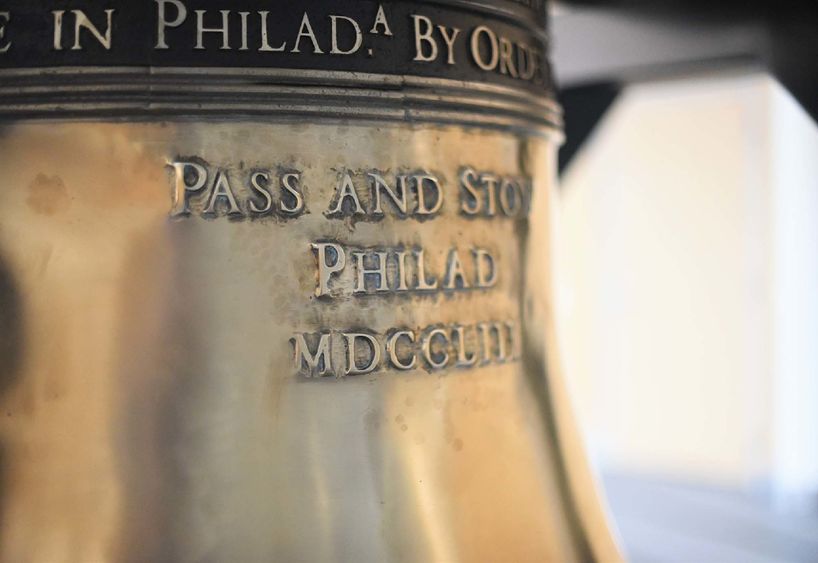 ERIE, Pa. — The crack in the Liberty Bell, located in Philadelphia, was an early lesson in materials science. In 1846, as the nation prepared to celebrate George Washington's birthday, metalworkers drilled 40 holes into the bell, widening a thin, 21-inch crack in an attempt to stop it from spreading.
It didn't work. A second crack formed, reaching right up into the letters of "Liberty." The bell was silenced forever.
In 1996, to mark the 100th anniversary of the American Foundry Society, the West Philadelphia Bronze Company cast a 2,097-pound replica of the bell. The replica — which is not cracked — now hangs in the lobby of the Advanced Manufacturing and Innovation Center at Penn State Behrend. The building houses labs and classrooms for the college's industrial engineering program, which has produced approximately 140 graduates.
"We're proud of our ties to the region's foundries and metal-casting industries," said Paul Lynch, an associate professor of industrial engineering at Behrend. "We appreciate everything the bell represents, both as a symbol of America and as a reminder of the importance of industry throughout our nation's history."
Metal-casting was a big business in 1776. The signers of the Declaration of Independence included four Pennsylvania metal-casters: George Ross, James Smith, George Taylor and James Wilson.
American foundries produced materials for the transcontinental railroad. They built the first iron-clad warship in the Civil War. Today, Pennsylvania is the fourth-largest metal-casting state in the nation. Foundries support more than 30,000 jobs in the commonwealth.
"There is tradition here," Lynch said, "and the story is still being written."
For years, the replica bell was on display at the Leonhard Building in University Park. It moved to Behrend when its original home was renovated.
At University Park, graduates of the Industrial Engineering program — including Lynch — rang the bell when they completed their degrees. That tradition will continue at Behrend, he said.
Contact
Robb Frederick
Assistant director, news and information, Penn State Behrend