College's Yahn Planetarium will provide glasses for every student in Erie, Crawford and Warren counties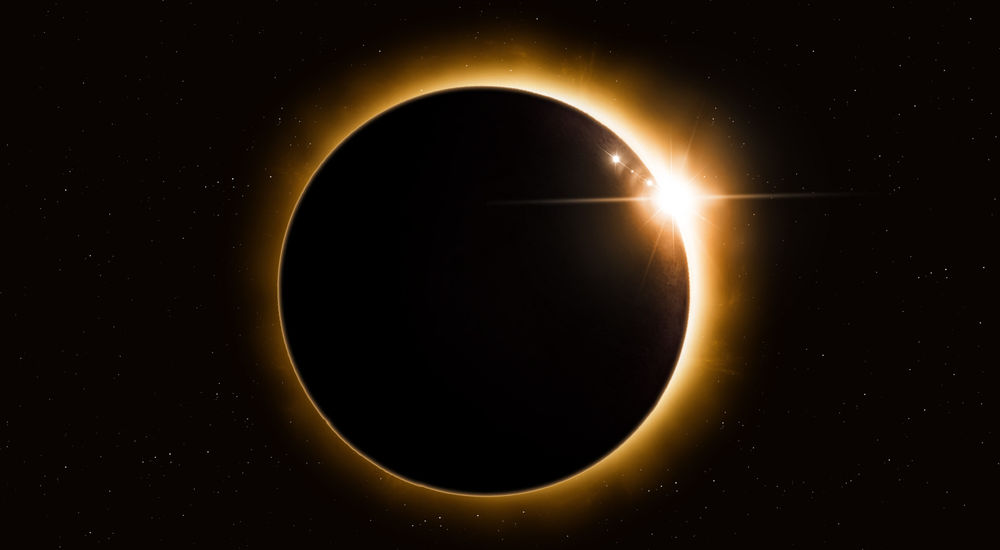 ERIE, Pa. — The Yahn Planetarium at Penn State Behrend will provide 50,000 pairs of eclipse glasses — enough for every K-12 student in Erie, Crawford and Warren counties — in advance of the April 8, 2024, total solar eclipse.
The glasses will be distributed through the Northwest Tri-County Intermediate Unit 5. They will be shared with students in public and private schools — many of which already have designated April 8, 2024, as a remote-learning day, due to the eclipse.
Northwest Pennsylvania will be in what is known as the "path of totality" during the eclipse. The moon will pass between the Earth and the sun, completely obscuring the sun. The sky will darken, as it does at dusk; weather permitting, the sun's corona, or outer atmosphere, will be visible. It normally is obscured by the brightness of the sun.
The next total solar eclipse that will be visible from the contiguous United States will not occur until 2044.
"This phenomenon is extremely rare," said Tracy Halmi, an associate teaching professor of chemistry and the science outreach coordinator at Behrend. "Students in our region will be able to learn about the eclipse in school and then experience the event from their own backyard."
Behrend will host public programming in advance of and during the eclipse, which will begin in Erie at 2:02 p.m. As part of Penn State's land-grant mission, which includes a commitment to K-12 outreach, the college has secured enough eclipse glasses for all students in Erie, Crawford and Warren counties, many of whom will view the eclipse at home, with their families.
Protective eyewear is necessary when viewing a solar eclipse before or after the period of totality, according to NASA. Traditional sunglasses will not provide adequate protection. Looking at any part of the sun through a camera lens, binoculars or telescope without a specially-fitted solar filter will cause instant and severe eye injury, according to NASA.
"As a leader in science, we want every child to be safe during the eclipse," Halmi said. "By sending one pair of eclipse glasses to every K-12 household, we're enabling every member of that household to share and view the eclipse safely."
The Yahn Planetarium's eclipse glasses were purchased with funding from Greg Yahn, a member of the Council of Fellows at Penn State Behrend.
Additional funding from John and Louise Mangus will provide glasses for students in Warren County. John Mangus, a Warren native, worked at NASA's Goddard Space Flight Center for nearly 30 years. His work supported the James Webb space telescope and five servicing missions to the Hubble space telescope.
To learn more about the April 8, 2024, solar eclipse and related programming at Penn State Behrend, including public viewing opportunities, visit the School of Science solar eclipse webpage.
Contact
Robb Frederick
Assistant director, news and information, Penn State Behrend