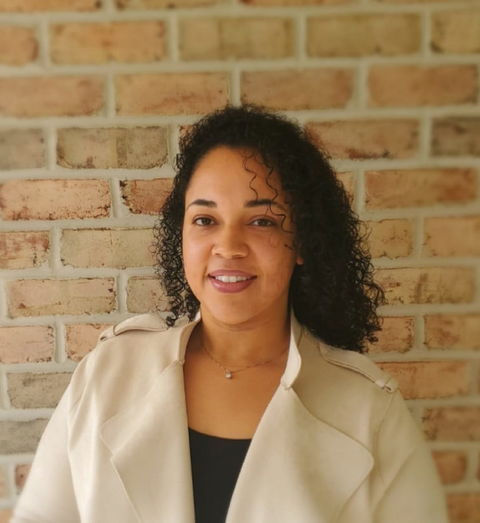 UNIVERSITY PARK, Pa. — The Office of the Vice President for Commonwealth Campuses has announced the winners of the 2023 Student Success Team Builders Award, established in 2022 to recognize an individual or teams of individuals who contribute to the success of students through collaborative approaches, and who lead by inspiring others to make positive differences in the lives of students.   
The three 2023 award winners were nominated by their peers and selected by the Office of the Vice President for Commonwealth Campuses. 
"This award is a celebration of the greater work in the space of success by dedicated staff, faculty, and teams, whose collaborative spirit and leadership helps students and campuses excel in their mission," Dave Callejo, interim vice president for Commonwealth Campuses, said.
The 2023 Team Builder award winners are Penn State Behrend's Strategic Plan committee for Student Success and Retention; Alexa Hodge, Berks' coordinator, student support services, the Aspiring Scholars Program and the Pathway to Success: Summer Start Program; and Eric Holmes, assistant director in Counseling and Psychological Services at Harrisburg, Harrisburg's CAPS team, and its entire athletic department.
Penn State Behrend aims for student success at all levels
For first-year students, the first six weeks of college are crucial. Students who struggle or become disengaged during this time are more likely to drop out, according to Penn State Behrend's Strategic Plan committee for Student Success and Retention. 
Kelly Shrout, Abby Heidt, Aacha Gregg, Stephanie Gummerson, Biddy Brooks, Alecia Hollinger, Kristy Bunce, Caitlyn Catalfu, Shawn Alexander, Emily Artello, George Morgan, Megan O'Polka, Fatima Kelly, Faith Coole, Jill Fox, Amy James, Angel Mora, John Praetzel and Dantong Yang devised the "Six Weeks Initiative" to aid these pupils.
It links academic staff, administrative personnel and campus resources to aid during the transition. Students that need assistance can be identified by faculty, and the team then contacts them by phone or email. This style of concern and care aids in identifying and resolving problems students' might be having. More students are able to be identified every year, a testament to Behrend's commitment to success. 
Alexa Hodge, 'a force for good' at Penn State Berks
Hodge is known as a "force" at Penn State Berks, winning the Staff Member of the Year Award for 2022–23 for her commitment to student involvement and inclusivity. She has successfully increased the Diversity, Equity, Inclusion and Belonging committee's scope and student participation in her role as co-chair. 
The organization of a summer equity and inclusion team by Alexa demonstrated her capacity to unite various parties around worthwhile causes. She also helped develop the "Lion's Roar," an essential tool for intercampus communication. The Lion's Roar was established during COVID-19 as a means of informing Berks' campus community. It has developed into a significant medium for disseminating essential information around campus, including "stall stories" in restroom stalls.
Hodge also oversees the Seizing Success initiative and is the driving force behind student outreach, and she has played a significant role in attempts to retain students. Many students have raised their GPAs and developed into mentors due to her efforts.
Penn State Harrisburg's team effort to improve student mental health
Eric Holmes, assistant director of Counseling and Psychological Services at Penn State Harrisburg, said he saw that student athletes were not taking advantage of counseling services and came up with creative solutions to the problem. He brought up the issue with the administration, athletics division, and student athlete advisory committee. With assistance from the athletic department, they jointly planned an "Embrace Mental Health" night during basketball games. 
In his position as athletic director, Rahsaan Carlton addressed the mental health of student athletes and collaborated with the coaching team to help reduce stigma surrounding mental health care.
Holmes said he observed that student athletes were underutilizing school counseling services, so he made some creative changes to it, meeting with the Athletics Department, the Chancellor's Council and the Student Athlete Advisory Committee. The athletics department designated track and field and cross-country head coach Kadine Crowder-Johnson as the athletics liaison to CAPS, and CAPS designated Holmes as the athletics liaison.
The athletics department was crucial to the success of the "Embrace Mental Health" night that was planned for during basketball games. Carlton prioritized student athletes' mental health when setting his goals for the academic year and worked with the coaching team to support it, he said. The number of student athletes using CAPS climbed to 12.3% in 2022–23 because of all these efforts, which is higher than the national average.
"This award is a celebration of the greater work in the space of success by dedicated staff, faculty, and teams, whose collaborative spirit and leadership helps students and campuses excel in their mission."

—Dave Callejo , interim vice president for Commonwealth Campuses