2022 campaign raised more than $13,000 for college programs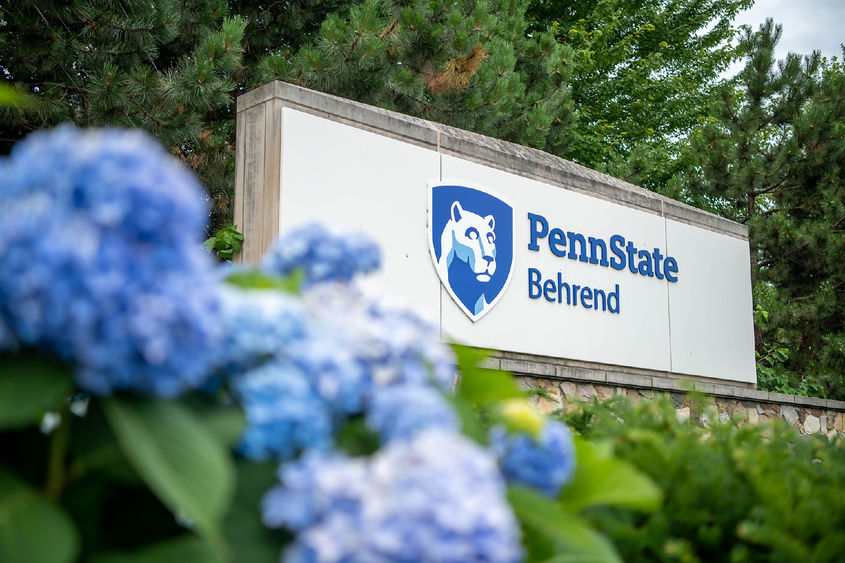 ERIE, Pa. — Penn State will celebrate its ninth GivingTuesday on Tuesday, Nov. 28 — and Penn State Behrend invites alumni and friends to participate by showing support for the college's outreach centers, youth programs and unique student learning opportunities.
Seven programs at Penn State Behrend are participating in this year's GivingTuesday campaign:
Each of these programs supports Penn State's land-grant mission of teaching, research and service. Innovative teaching initiatives include the Virtual/Augmented Reality Lab, where students have developed interactive and immersive museum exhibits for the Hagan History Center and other organizations; the Behrend Theatre Program, which navigated the COVID pandemic by staging plays on Zoom and in a college parking lot; and the Intrieri Family Student Managed Fund, which uses a portfolio built with real money — more than $1 million, since 2021 — to better prepare students to responsibly manage investments.
The college's community outreach initiatives include the Behrend Alternative Spring Break program, which has led service-learning trips to Texas, Florida and Puerto Rico; and Behrend's Youth Education Outreach programs, which engage more than 25,000 Erie youth and teachers every year.
Support for students at the college includes the Behrend Alumni Scholarship, which provides funding for undergraduates who show the potential for academic excellence, and the Behrend Black Leadership Alumni Coalition, which matches students with Black alumni for mentoring, networking and allyship.
"These programs are examples of the innovative ways that Behrend engages not only with our students, but with the broader community we call home," said Kevin Moore, director of development and alumni relations. "This year's GivingTuesday campaign is structured so that those who choose to participate can directly support the programs that most deeply resonate with them."
In 2022, the GivingTuesday campaign at Penn State Behrend included support from 132 donors, who raised more than $13,000 for the college's programs.
Although this year's campaign takes place on Tuesday, Nov. 28, Penn State's celebration is kicking off early — on Monday, Nov. 27, at 18:55 (6:55 p.m. EST) — as a nod to the year in which the University was founded. Those interested in supporting Behrend's programs or establishing a personal fundraising page as campaign champion can learn more at the GivingTuesday event website.
Gifts made on GivingTuesday advance the University's historic land-grant mission to serve and lead. Through philanthropy, alumni and friends are helping students to join the Penn State family and prepare for lifelong success; driving research, outreach and economic development that grow our shared strength and readiness for the future; and increasing the University's impact for families, patients and communities across the commonwealth and around the world. Learn more by visiting raise.psu.edu.
Contact
Robb Frederick
Assistant director, news and information, Penn State Behrend