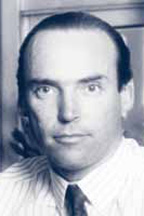 Robert M. Mangels '73 is the chairman and CEO of Mangels Industrial SA. The Sao Paulo, Brazil-based steel and metal processor manufactures cold-rolled steel strip for manufacturing of saws blades, springs and stamped autoparts, pressurized propane cylinders, and aluminum alloy wheels for the automobile industry.
A grandson of the founder, Mangels joined the company in 1978, became CEO in 1989, and chair of the Board of Directors in 1991. Mangels Industrial celebrates its 80th anniversary this year; the company has annual sales of $400 million and employs a team of more than 2,700 highly qualified professionals to service its 3,000 worldwide customers.
Mangels and his wife, Sandra '73, met when both were students at Penn State Behrend. He completed his mechanical engineering degree at University Park, and earned a master's degree in business administration from the Wharton School of the University of Pennsylvania. Mangels sits on Wharton's executive advisory board for Latin America.
The Mangels live in Sao Paulo. They have two children, Alan and Laura.