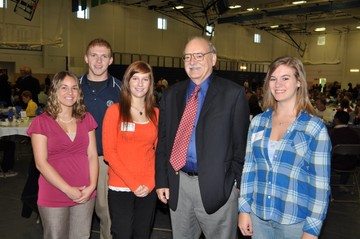 Alumni Fellow Award
This award, the most prestigious honor bestowed by the Penn State Alumni Association, is given to a select group of alumni who are leaders in their professional fields.
Alumni Achievement Award
The Alumni Achievement Award honors Penn State graduates who are 35 years of age or younger who have attained professional success early in their careers.
Honorary Alumni Award
The Honorary Alumni Award recognizes individuals who, while not graduates of Penn State, have significantly worked toward bettering the University.
Would you like to nominate a friend, colleague, family member or yourself for any of these awards? Contact Kristen Comstock at [email protected] or 814-898-6367.