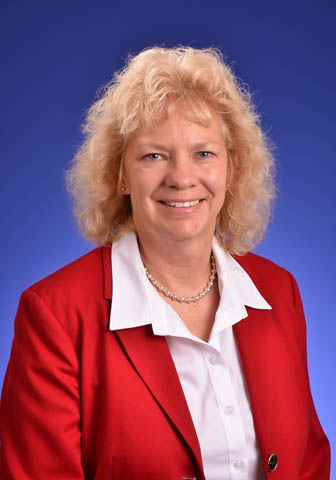 Nancy J. Anderson '97g Behrend is the chief information officer and quality leader for General Electric (GE) Transportation.
A certified Black Belt through GE's Six Sigma program, Anderson was appointed to her current position in 2006. Previously, she served as e-business commercial initiatives leader and customer success leader within the Global Services division of GE Transportation.
Anderson joined GE's Computer Management Program in 1984 and held numerous positions within Information Technology, primarily focusing on large project management. She earned her master's degree in business administration from Penn State Erie, The Behrend College, and graduated from Alfred University with a bachelor's degree in accounting in 1981.
Anderson served as GE's Penn State executive for more than five years in addition to her CIO responsibilities for GE Transportation. Since Anderson's involvement with the University, GE has sponsored more than $11 million in projects with Penn State. She was instrumental in facilitating many projects between GE Transportation, Oracle Corporation, and Penn State Behrend. Most recently, she accompanied GE's chairman and CEO, Jeff Immelt, on his visit to the University, where GE's $400,000 gift to Penn State for research and scholarships was announced.
Anderson serves on Penn State Behrend's Sam and Irene Black School of Business Board of Visitors. She also serves on the board of directors of the North East (Pa.) Community Foundation, and previously served on the board of the Hamot Women's Hospital.
Anderson and her husband, Gareth '89g, are members of the Penn State Alumni Association. They live in North East, Pa., with their sons, Tyler, Ryan, and Jake.