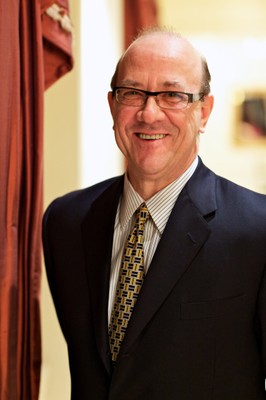 Vincent J. Intrieri '84 is the founder and CEO of VDA Capital Management LLC. Prior to founding his private investment firm in 2017, Intrieri was senior managing director of Icahn Capital LP for twenty years and served as director or partner for a number of Icahn subsidiaries and holding companies
Intrieri was described by Fortune Magazine as "one of Carl Icahn's two chief scouts and dealmakers … a CPA with a sharp eye for salvageable bankruptcy situations." Prior to joining Icahn, Intrieri served as a portfolio manager for distressed investments at the New York City investment firm Elliot Associates. He also worked at Price Waterhouse in Dallas and was a partner with Arthur Anderson in Chicago. A nontraditional student who worked full-time while attending Penn State Behrend, he began his accounting career in Erie, before joining Coopers and Lybrand in Pittsburgh.
Intrieri sits on the boards of directors of Conduent Inc., Hertz Global Holdings, Navistar International, and Transocean Ltd.
In 2012, Intrieri and his wife, Joanne, gifted the initial $100,000 to create the Intrieri Family Student Managed Fund, a real-world portfolio overseen by Black School of Business students. With additional gifts from the Intrieris and others and reinvested profits, the fund balance now is $708,000.
Intrieri is a member of the Penn State Behrend Campaign Committee. He also is active with the Black School of Business sitting on its Board of Visitors. Intrieri has lectured on global business operations and the future of global corporations. He also annually hosts a lunch in New York City for members of the Penn State Behrend Economics Club, Black School of Business faculty, and alumni.
Life members of the Alumni Association, Intrieri and his wife, Joanne, live in New York City and have two sons, Dominic and Anthony.