In This Issue:
New Things Going on in the Major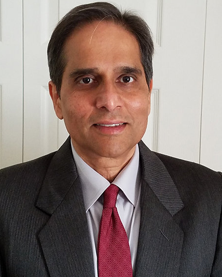 I hope you are all enjoying the fall semester.
We continue to struggle with the pandemic. However, face-to-face instruction is back, and it is good to see the campus bustling. The accounting department has always been known for its high-touch environment, and we certainly welcome the in-class instruction.
Accounting continues to evolve with the relentless march of technology. The CPA and CMA, the two flagship accounting certifications, are changing. A host of new technology material is being added to these professional examinations. We are also updating the accounting curriculum. The accounting curriculum will soon require a dedicated Excel and data analytics class. We are also recommending a series of MIS courses for students who plan to pursue the CPA. The Master of Professional Accounting (MPAcc) curriculum has also evolved similarly, and it is now solidly established as a hybrid program and is also offered in Cranberry Township.
We recently held our Accounting Day. CPA firms in the region, our corporate partners, faculty, and students made the event a great success. My special thanks to Professors Brown and Hajec for organizing and executing the event.
And finally, we graduated a strong, career-ready accounting class in May. Many of our students have landed jobs with premier accounting firms and corporations. The prognosis for recent accounting graduates remains bright.
Onward and upwards!
—Dr. Ash Deshmukh, Chair, Accounting and MIS
Faculty Spotlight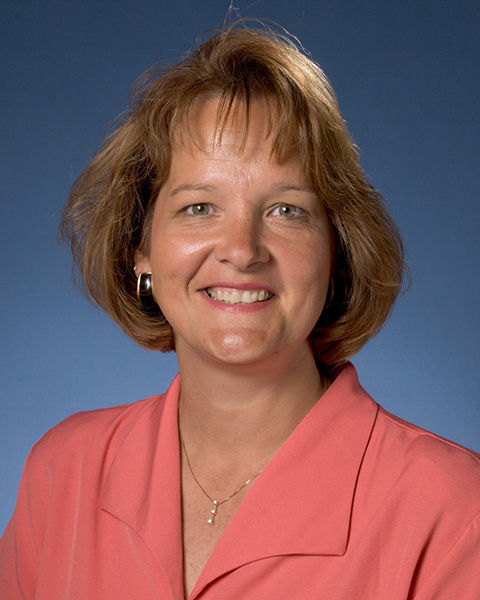 This month's faculty spotlight is Ms. Linda Hajec, assistant teaching professor of Accounting. She has taught at all levels of accounting but is currently teaching seniors and in the MPAcc program. In addition to her role as an accounting professor, she is also the associate chair of student recruitment, retention, and outreach for the Black School of Business where she leads middle and high school outreach efforts, such as Business Day as well as open houses and other events.
What's the biggest misconception about accounting professors?
I have heard you're not a "typical accountant" a lot in my career, but always from non-accountants. Accountants have picked up a reputation of being dry and boring. We're really more like that movie with Ben Affleck than people think.
What book should every accountant read? Why?
Too many to list. Everyone should stop texting for a half-hour a day and read a book.
Alumni Spotlight
Christie Spear, Senior Tax Manager at BDO
Provides tax consultation and compliance services to clients in various industries.
What is one of the most interesting/unique aspects of your job?
Working closely with clients in the ever-changing environment of tax law.
Which Behrend course has helped you the most in your career?
Personal selling. A significant and important part of my daily activities includes business development and talking with clients. This course helped me build a solid foundation to be successful in these activities for my current role.
Student Spotlight
Braden Wilson '22
Major: Accounting and MIS
Club Involvement: Delta Sigma Pi, Accounting Club
Internship: Tax intern, McGill, Power, Bell & Associates
If you had one do-over at Behrend, what would it be?
Get involved on campus earlier.
What's the best piece of advice you've received at Behrend?
Show up—some of the best opportunities come from just being at the right place at the right time.
What attracted you to Penn State Behrend?
Being close to home and the smaller class sizes.
Club Updates and More
The Accounting Club is very excited to be back on campus this semester to host a variety of events students can attend in person. We started off the year welcoming students back with our annual Accounting Club picnic. Students were able to socialize with their fellow accounting students and professors (and even finally see everyone without masks!).
Last semester our meetings were completely remote via Zoom. We had several Behrend alumni talk to students about their careers and what got them to where they are today. It was a great opportunity for students to ask questions and network with professionals in the field.
Accounting Club hosted a speaker event in October. These events are the perfect opportunity for students to hear first-hand from accounting professionals. Anyone interested in accounting, whether you are an accounting major yet or not, is always welcome to join.
If you are a student interested in more information about our club or want to know when our upcoming events are, check out our BehrendSync page or email our president, Hannah Christy, at [email protected].