Find out how you can study in Toronto, Washington, D.C., or London and Kyiv.
Study Abroad Course in Toronto (Summer 2024)
Spend a month in Toronto—and get credit for it!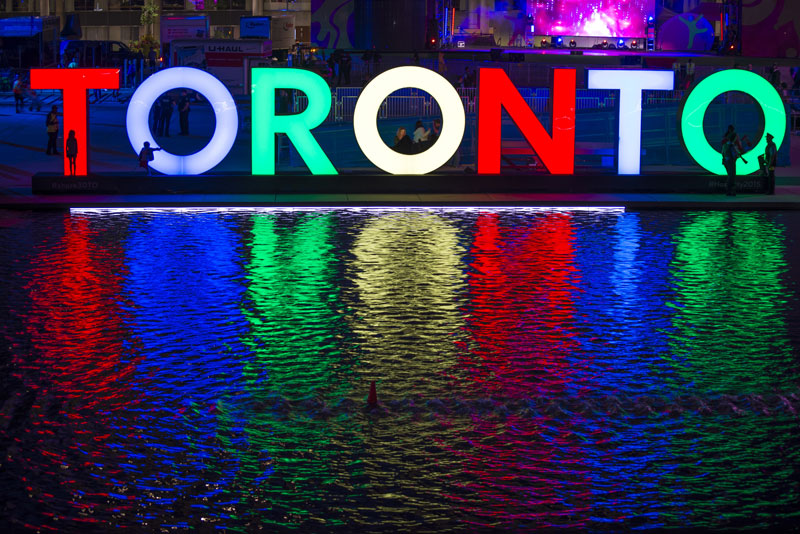 PL SC 299/499: North American Politics – Summer Study Abroad Program in Toronto, Canada
Study in Toronto in Summer 2024 and earn 3 credits in fewer than 30 days. Learn about U.S. and Canadian politics and relations between the two neighboring countries, while exploring the sights and sounds of downtown Toronto, the most international city in North America. Participants will live and study at Toronto Metropolitan University (formerly Ryerson University*) in downtown Toronto, next to Yonge-Dundas Square and Eaton Centre, in the city's central shopping and entertainment district. 
Spring Break Course in Washington, D.C. (Spring 2023)
Go inside politics and government in D.C. over Spring Break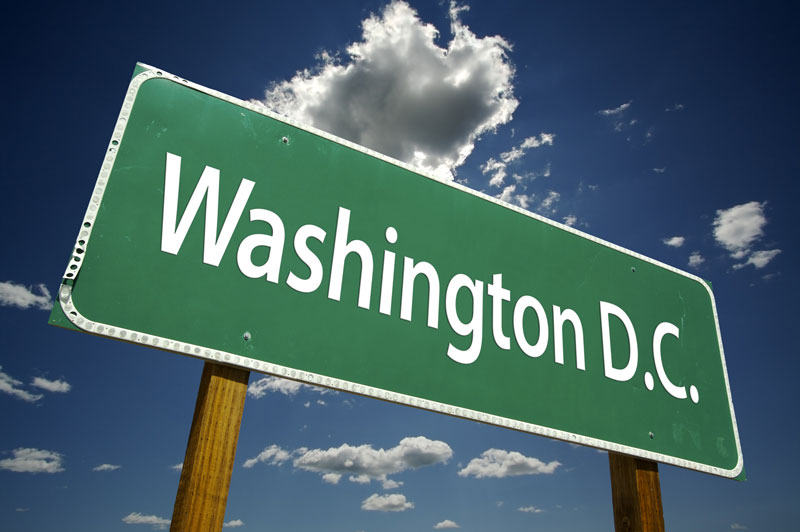 PL SC 177N: Politics & Government in Washington, D.C. – Spring Break Trip to Washington, D.C.
The political science program sponsors a student trip to Washington, D.C., over Spring Break every other year. The next trip will take place in Spring 2023.
The trip is a required portion of the course PL SC 177N (GS/GH), taught by Dr. Robert Speel, associate professor of political science at Penn State Behrend.
On past trips, the group has met with local members of Congress and other dignitaries; visited the White House, the Pentagon, the State Department, the Department of Justice, the U.S. Capitol, the Library of Congress, the National Archives, and other attractions; and met with Penn State Behrend alumni who work in Washington.
May Semester Course to London, UK, and Kyiv, Ukraine
Become immersed in the political scenes of both Great Britain and Ukraine.
PL SC 499: Foreign Study Government—The EU: The Tale of Two Countries
Study abroad programs to Ukraine have been suspended. This program was last held in 2019. Information is provided for reference.
The interdisciplinary course provides Penn State students in the fields of business, economics, prelaw, public policy, engineering, and others with hands-on experience of the real-world policy, economic, and social impact of the European Union. Participating students will examine the impact of the European Union via two case studies: Great Britain and Ukraine, beginning their studies on Penn State Behrend's campus, then traveling to London, UK, and Kyiv, Ukraine.
The goal of the course is to provide students with a nuanced understanding of the E.U.'s institutions and their importance. There is an additional cost for the trip.
For more information about this course, please email Dr. Lena Surzhko-Harned.
*Ryerson University was renamed Toronto Metropolitan University in April 2022.