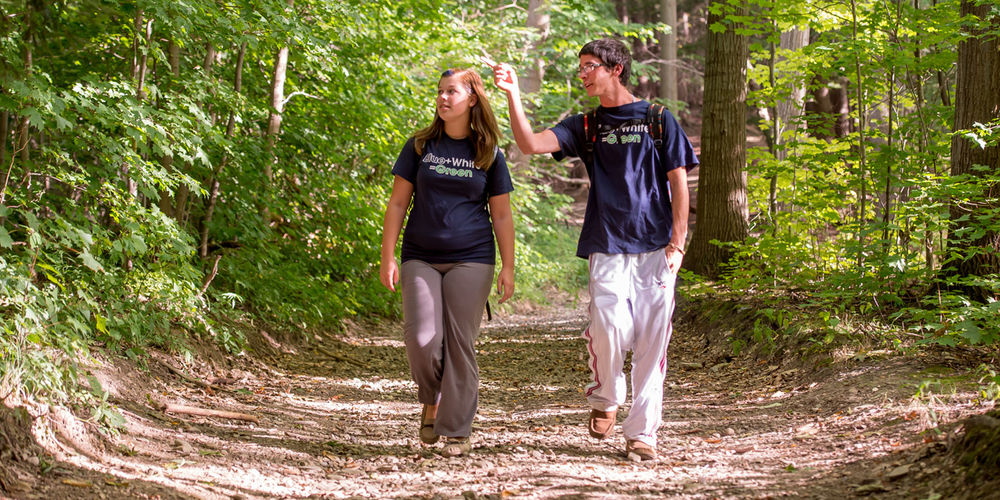 The Wintergreen Gorge is a 3,980-foot-long, 250-foot-wide chasm on the edge of the campus of Penn State Behrend. The gorge is estimated to have been formed more than 11,000 years ago at the end of the last Ice Age, when rushing water below the melting iceberg carved through shale and sandstone on its meandering path to Lake Erie.
Today, the gorge is a popular destination for hikers, birders, naturalists, fossil-hunters, and waders who want to cool off in the creek.
Take a 2 minute walk through the gorge.