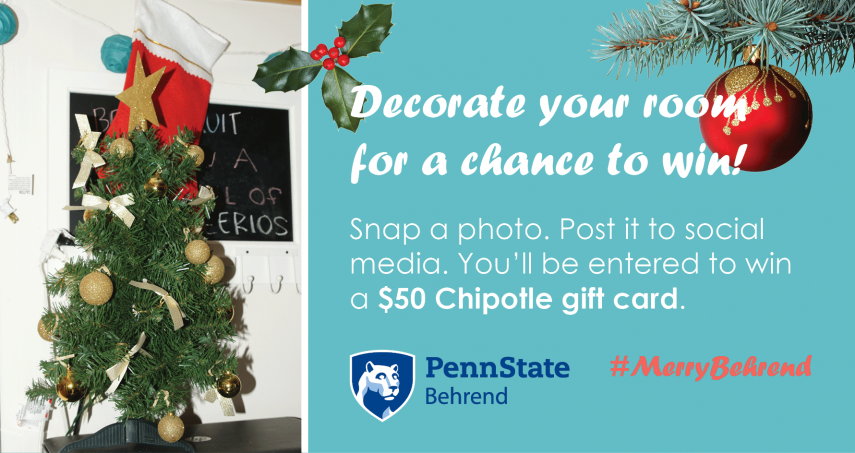 Whether you live on or off campus, in a residence hall or at home, show us how you ring in the season.
Decorate your room. Snap a photo. Post it to social media. You'll be entered to win a $50 Chipotle gift card.
Here's how to enter:
Twitter and Instagram: Use the hashtag #MerryBehrend, so we can be sure to find your photo
Facebook: Post directly to facebook.com/pennstatebehrend
Resident students: Please be sure to follow all holiday decorating rules at behrendcampusliving.psu.edu.