An expert in the social organization of online communities will be the keynote speaker at the spring banquet of the Sam and Irene Black School of Business at Penn State Erie, The Behrend College.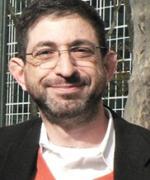 Marc A. Smith, chief social scientist at the Connected Action consulting group, will discuss strategies for mapping and measuring the power of social networks. His work focuses on how group dynamics change when they take place in and through social cyberspaces.
Smith, a co-founder of the Social Media Research Foundation, uses SNA analysis of data from message boards, blogs, wikis, friend networks and shared file systems to reveal insights into organizations and processes. He also has worked with Microsoft and Telligent Systems.
"Marc's work on understanding the structure and dynamics of social cyberspaces is as relevant to brick-and-mortar firms as it is to information-age firms," said Balaji Rajagopalan, director of the Sam and Irene Black School of Business. "It also demonstrates the importance of thinking across disciplinary boundaries – a focus of the Sam and Irene Black School of Business."
Smith's presentation will begin at 7:15 p.m. on Thursday, May 15, in the McGarvey Commons at Penn State Behrend. The reception and dinner that precede the talk will include recognition of the career contributions of departing faculty and staff members.