Scores for March 13 to March 19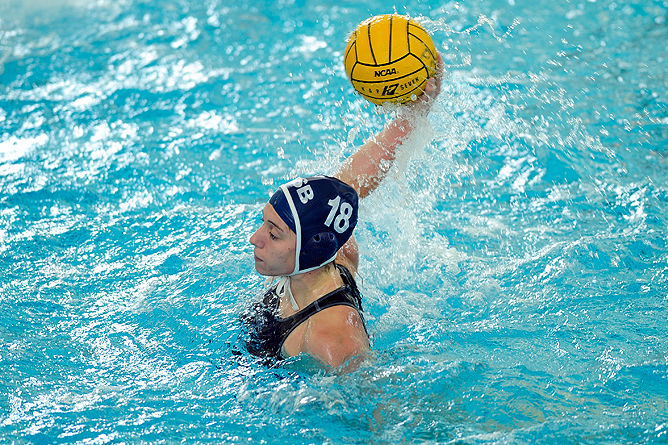 The Penn State Behrend women's water polo team lost in overtime against Washington and Jefferson.
The men's volleyball team also was in action last week. Here are the highlights.
Men's volleyball
Penn State Behrend 3, Thiel 2
Hunter 3, Penn State Behrend 1
Penn State Behrend 3, Sage 0
Dillon Hildebrand, a freshman from Red Lion, and Tyler Hermann, a sophomore from Cranberry Township, each had 15 kills in the 3-2 win over Thiel. Hermann added 25 kills and 14 digs in the matches against Hunter and Sage.
Women's water polo
Washington and Jefferson 12, Penn State Behrend 10
St. Francis 16, Penn State Behrend 7
Maryn Horn, a junior from Houston, Texas, scored six goals in the loss to Washington and Jefferson.
Scores, results and updates for Penn State Behrend athletics are posted at psblions.com.
Contact
Robb Frederick
Assistant director, news and information, Penn State Behrend
Jill Yamma
Sports information director, Penn State Erie, The Behrend College