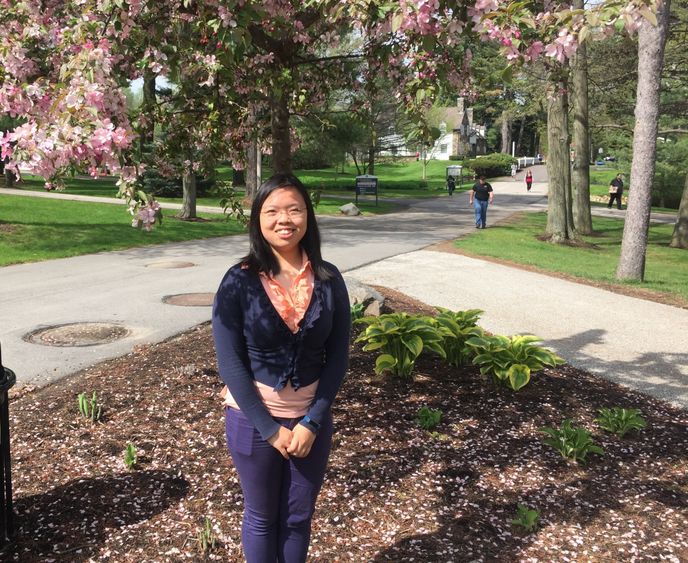 ERIE, Pa. — Wenrui Cai first traveled to the United States as part of a high school study abroad program. She knew she would be back.
"I saw so many people from different backgrounds," said Cai, who is of Chinese descent but was raised in Milan, Italy. "The melting pot that I found in the U.S., I just loved."
When the time came to apply to colleges, Cai was adamant about returning to the United States, but the key was finding the right school. That did not take long.
"I was just so impressed with Penn State. I could tell there was a difference between it and other schools," Cai said. "I literally committed to attending Penn State the day I received my acceptance offer."
Her decision has yet to disappoint her.
Because of her heritage and previous life experiences, Cai has always been interested in interacting with diverse populations, and that's exactly what she has done at Penn State Erie, The Behrend College, where she recently completed her sophomore year.
In her two years at the college, Cai has been an active member of the International Student Organization (ISO), serving as its president this past year and playing a key role in planning Pangea, the group's annual formal event that celebrates people of all walks of life. She's also served as treasurer of the college's Lambda Sigma National Honor Society.
Cai's contributions to the college were recognized last spring at the Excellence in Student Leadership and Service Awards when she received the Irvin H. Kochel Award, which is presented annually to a student who demonstrates qualities of character, scholarship, leadership and citizenship through their involvement in programs and services that positively influence fellow students and the college community.
"It felt unbelievable," said Cai, who is a mathematics major. "There are so many amazing students and stories out there to be recognized. I could probably nominate five to 10 people myself. I'm still very grateful for this."
One of her proudest achievements has been watching ISO grow to be a group that not only includes international students but several domestic students as well.
"ISO has almost become like a second family for me and the students who are in it," Cai said. "And it's not just for international students, either. We have a really good amount of domestic students involved now, too. There are just so many people involved who come from different backgrounds like me. To work together with all of them is just great."
Coinciding with Cai's love for diversity is her love for languages. She currently speaks English, Chinese and Italian fluently and is learning Japanese.
"Languages are just very useful tools for life. You not only can reach a person's mind, you can reach their heart," she said.
While she is only two years into her college career, Cai said she has thoroughly enjoyed her experiences. She also cannot wait to see what comes next.
"I do believe I have changed a lot, and I feel as if I improved myself," she said. "I hope 10 years from now, I will have improved even more."
Contact
Steve Orbanek
Marketing Communications Coordinator, Penn State Erie, The Behrend College