JuggerBot 3D to discuss technology during campus visit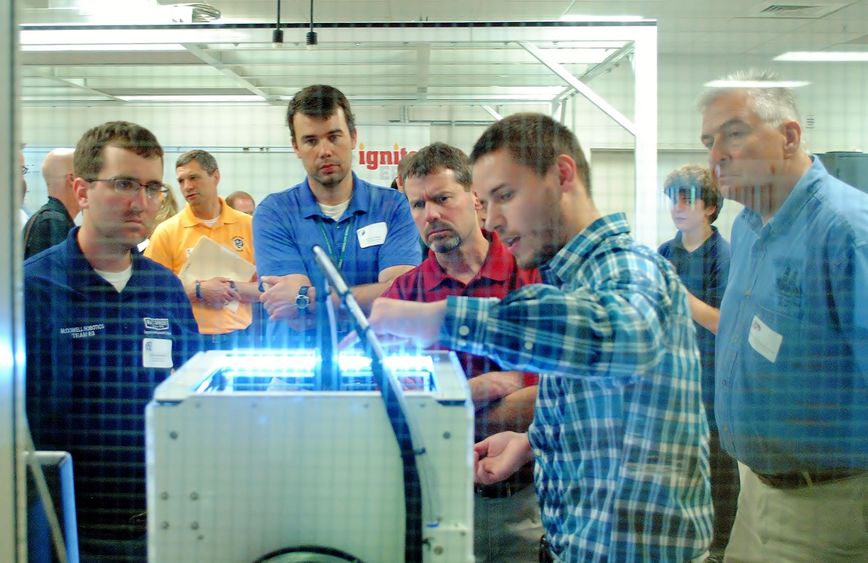 ERIE, Pa. — There are 21 billion reasons to believe that 3D printing is here to stay.
From now until 2020, the industry is expected to grow by 31 percent every year. It will eventually generate more than $21 billion in annual revenue worldwide.
3D-printing technology can potentially revolutionize companies' operations, but how can that technology be applied to your company? That's what JuggerBot 3D plans to discuss when the company visits Penn State Erie, The Behrend College, on Thursday, Oct. 5, for a special presentation.
"The Ins and Outs of 3D Printing" will be presented by JuggerBot CEO and co-founder Daniel Fernback. The seminar, which is free and open to the public, begins at 5:30 p.m. and will be held in the Innovation Commons, located on the first floor of the college's Jack Burke Research and Economic Development Center. Free parking will be available in the deck located behind Burke Center, off Technology Drive.
JuggerBot 3D is a Youngstown, Ohio-based company that specializes in 3D printing, rapid prototyping and additive manufacturing in the industries of tool and die, automotive, aerospace, medical device, academic and manufacturing. During the presentation, Fernback will discuss the benefits of the technology and how it might impact traditional manufacturing.
Following the session, the company will host a networking and fluid dynamics session at Erie Brewing Company, 6008 Knowledge Parkway, Erie, Pennsylvania.
For more information, contact Jake Marsh, industry relations coordinator, at 814-898-6987 or email [email protected]. Guests may also RSVP by visiting JuggerBot's website.
Contact
Steve Orbanek
Marketing Communications Coordinator, Penn State Erie, The Behrend College