Penn State Behrend professor and students create advising chatbot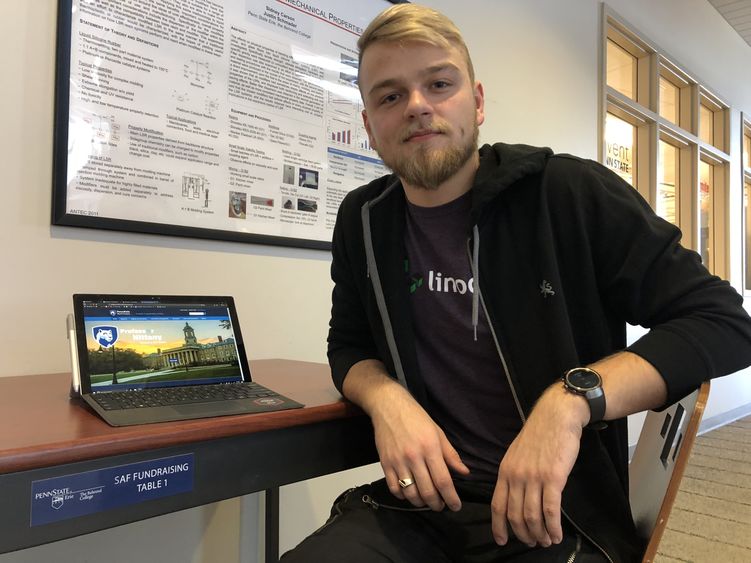 ERIE, Pa. — With 24 campuses, 17,000 faculty and staff, and more than 100,000 students, Penn State is a giant.
Its reach is considerable. Its resources are immense. But for an outsider or new student, the University's size and systems can be daunting. A little help from a friend can go a long way.
Enter Professor Nittany.
Still in its alpha-test stage, Professor Nittany is a question-answering chatbot designed to help students with advising questions. The concept was first developed by Meng Su, an associate professor of computer science and software engineering at Penn State Erie, The Behrend College, and Xiaoyu Zhou, who graduated from Penn State Behrend in December with degrees in mathematics and computer science.
"At the time, students were working with Erie Insurance on a senior design project, and the students proposed an idea of having a team create an AI bot to manage their help desk," Su said. "When the students were working on it, though, I thought, 'We should do something like this for Behrend and Penn State.'"
The test version of the bot was developed and programmed for Penn State World Campus. With the help of Dawn Coder, director of advising for World Campus, Su and his team were able to aggregate applicable information for the bot.
The project team, which consisted of student developers Zhou, Daniel Kovalevich, Kun Wang, Bote Xu, Daria Cook, and Krystal Elliott secured $5,000 in grant funding after being named one of the top 10 proposals at the 2017 Penn State EdTech Network Nittany Watson Challenge, a competition where teams of faculty, students and staff compete for grant money by utilizing IBM Watson, the question-answering system Professor Nittany is based on, to improve the student experience at Penn State.
What followed was a busy summer. Su and the student team spent nearly every day in July working on the project. Thus far, they have spent an estimate of more than a 1,000 hours on the project. In the fall, the Professor Nittany project received an additional $10,000 grant after its minimum viable product (MVP) was showcased at Penn State EdTech Network Nittany Watson Challenge Demo Day.
The project is still in its relative infancy, but it's already expansive. At the moment, Professor Nittany is capable of answering more than 2,500 questions related to Penn State World Campus.
Several answers contain video components. Also, with each answer, the user has the ability to confirm if his or her question was answered. If it was not, that feedback is transmitted to team members, who can then work to better optimize that question and its set of answers.
"We wanted to provide a service where you could just ask a simple question, and that would get you where you needed to go, or you would have an idea of where you need to go," said Kovalevich, a sophomore computer science major at Penn State Behrend.
There are also multiple ways to access Professor Nittany. In addition to being desktop-compatible, participants can text and even call the app.
For now, Professor Nittany's back-end code is continuing to be fine-tuned. Su said the goal is for it to eventually be utilized by both World Campus and later the entire University.
Kovalevich is optimistic.
"Slowly but surely, it will definitely be done," he said. "I'm still just a sophomore, but I would like to see this being utilized by the time I graduate."
To try out the alpha version of Professor Nittany, visit http://intelligent-student-advisor.herokuapp.com/lite-version.html.
Contact
Steve Orbanek
Marketing Communications Coordinator, Penn State Erie, The Behrend College