Degree can be completed in 22 months of part-time study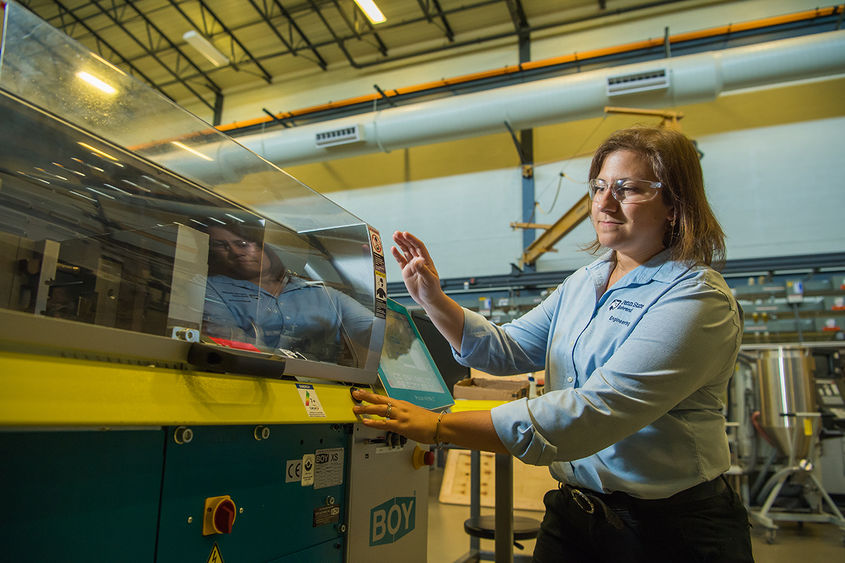 The Master of Manufacturing Management (MMM) in Quality and Manufacturing Management degree at Penn State Erie, The Behrend College, now can be pursued primarily online.
Beginning in fall 2018, MMM coursework will be delivered online and in two, 10-hour weekend campus visits per semester, plus a three-day summer residency for plant visits. The 32-credit program can be completed in one year of full-time study or 22 months of part-time study.
The MMM is one of only a handful of exclusively manufacturing-focused management programs in the country. It is jointly offered by the School of Engineering and Black School of Business, a collaborative approach that creates full integration of engineering and management graduate education.
"It can be a challenge for any working adult to pursue a master's degree, and manufacturing professionals have the additional concerns of scheduling around shift work and inflexible productions schedules," said Diane Parente, the Samuel A. and Elizabeth B. Breene Professor of Management and co-director of the program. "Converting the program to a combination of online and weekend study makes the benefits of advanced education accessible to a larger number of students."
Dipo Onipede, associate director for academics for the School of Engineering, also co-directs the MMM program.
For additional information about the program and admissions requirements, visit behrend.psu.edu/mmm or email [email protected].