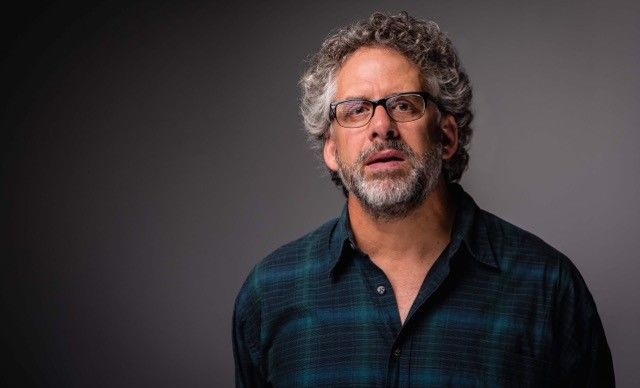 The award-winning "FaceAge" video program will premiere at Penn State Behrend this week when the 2017-2018 Penn State Laureate visits the college.
Andrew Belser, a professor of movement, voice and acting, is the 2017-2018 Laureate and director and producer of "FaceAge," an immersive, three-screen multimedia exhibit that showcases the interactions between young adults and aging individuals. The exhibit aims to challenge age-related stereotypes.
"FaceAge" will be on display from 10 a.m. to 5 p.m. in room 180 of the college's Jack Burke Research and Economic Development Center. Belser will also give a lecture at 12:30 p.m. Both the exhibit and lecture are free and open to the public.
An annual faculty honor established in 2008, the Penn State Laureate is a full-time faculty member in the arts or humanities who is assigned half time for one academic year to bring greater visibility to the arts, humanities and the University, as well as his or her own work.
For more information on Belser and the "FaceAge" exhibit, visit www.faceage.org.
Contact
Steve Orbanek
Marketing Communications Coordinator, Penn State Erie, The Behrend College