Vertna Bradley creates festival to focus on 10-minute films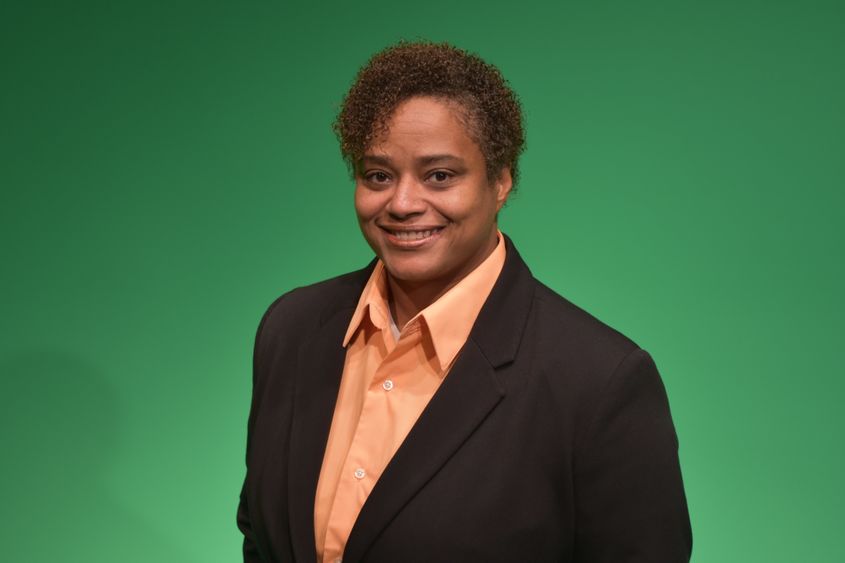 ERIE, Pa. — A good short story allows the reader to quickly focus on key themes and story lines.
According to Vertna Bradley, a short film should do the same.
"You can tell a good story in 10 minutes," said Bradley, an assistant teaching professor of film studies at Penn State Behrend. "Really, it's a benefit for the filmmaker because you have to succinctly focus in on the story, which often makes the narrative stronger."
Bradley's affinity for the short-film genre led her to create the SPLICE Film Fest, an international film and video art festival showcasing short films ranging in length of at least 1 minute to no more than 10 minutes. Held this past summer at the Erie Movie House, the inaugural SPLICE Film Fest received more than 400 entries from 55 different countries.
The festival has garnered international attention and praise. FilmFreeway, the world's top film submission site, recently ranked it in the top two percent of the more than 6,000 film festivals and creative contests held around the world.
Creating a film festival was an entirely new concept for Bradley, which is one reason why she focused on short films. She wanted the festival to be accessible to both new and seasoned filmmakers.
"I wanted this to be about giving filmmakers an experience," said Bradley, who directed the 2017 short film "I Want." "By keeping submissions to 10 minutes, I could do that. Also, the shorter the films are, the easier it is to show a lot of them at the actual festival."
To help with the festival, Bradley sought the assistance of 20 judges, some of whom were fellow professors at Behrend, while others were folks she had met in the film industry.
The judges helped pick finalists and semifinalists in eight categories, including Best Experimental Film and Best Narrative Film. Each category was broken up to recognize both professional and student winners. The winners were then showcased during the two-day film festival, which was held in June at Erie Movie House.
Bradley is already planning the next edition of the SPLICE Film Fest, which will be held June 20-23, 2019, at Film Noir Cinema in Brooklyn, New York. She said she has received 200 entries, and hopes to receive more than 800 by the March 31 submission deadline.
"Moving the festival to New York is part of its natural growth," Bradley said. "The theater is an eclectic spot, and it's in an artsy area, but I'm going to keep this as a very laidback film festival."
The ultimate goal for Bradley is to help grow the short, independent film genre. She said she hopes students who enter a film or attend the festival come away with an appreciation for independent film.
"It's great if you want to go the Hollywood route, but you can still do amazing independent film work, and I hope this festival reminds students of that," she said. "No one should ever have to feel like they have to go to Hollywood to be successful and have a career."
Submissions for the 2019 SPLICE Film Fest are now being accepted. For more information, visit filmfreeway.com/SPLICEFilmFest.
Contact
Steve Orbanek
Marketing Communications Coordinator, Penn State Erie, The Behrend College