Open House Nights in Astronomy returns Thursday, Oct. 4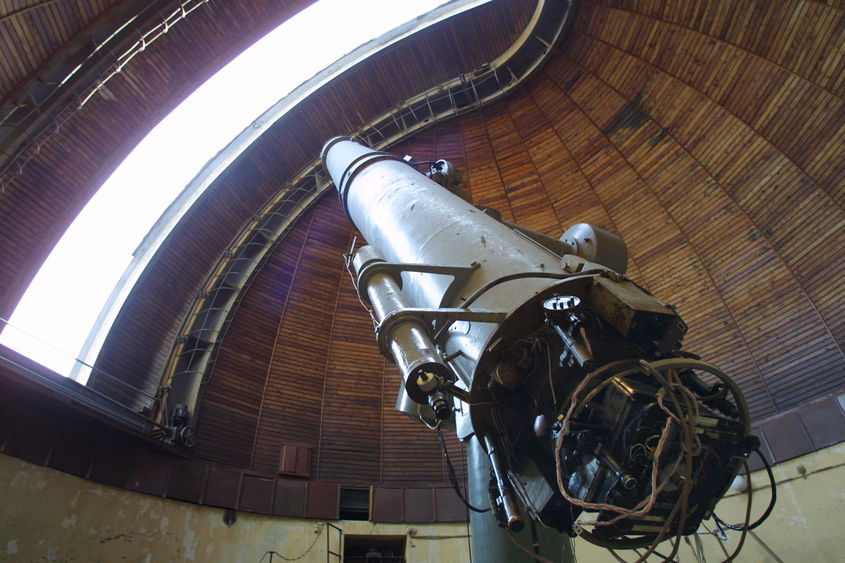 ERIE, Pa. — While there is no "Telescopes for Dummies" book, amateur stargazers need not worry. An evening with Penn State Behrend's Darren Williams and Jim Gavio will suffice just as well.
Williams, a professor of astronomy and astrophysics, and Gavio, director of the college's Yahn Planetarium, will host a special telescope fundamentals session when Open House Nights in Astronomy returns to Penn State Behrend on Thursday, Oct. 4. Their presentation, "How to Point and Use a Small Telescope," will begin at 7 p.m. in room 101 of the Otto Behrend Science Building. It is free and open to the public.
During their talk, Williams and Gavio will explain the proper ways to point, use and care for a small telescope. They will also offer tips on what equipment to buy and which astronomical objects are easiest to observe at different times of the year in Erie.
The lecture will be followed by a 15-minute Q&A session. Telescopic observing will take place at Mehalso Observatory from 8 to 10 p.m. In the event of clouds, a free program on the night sky will be held in the Yahn Planetarium following the lecture.
Open House Nights in Astronomy are an outreach program of the School of Science at Penn State Behrend. These scientific presentations are intended for ages 8 and up; for additional information, contact the school at 814-898-6105.
Contact
Steve Orbanek
Marketing Communications Coordinator, Penn State Erie, The Behrend College