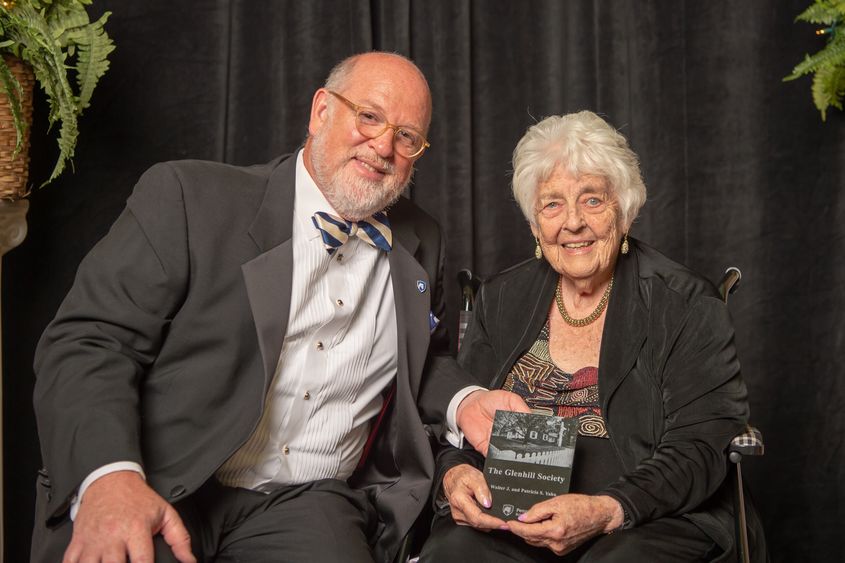 ERIE, Pa. — Patricia "Pat" Yahn, an Erie artist who traveled the world, always carrying her sketch pad and camera, died at her home on Aug. 28, surrounded by family and friends. She was 91.
Yahn began her career as a commercial artist, working for the Trask department store in downtown Erie. Her life-sized drawings of models wearing Trask clothes were displayed in the store's windows in the years before mannequins were commonplace. She also created the store's signs and window dressings.
Yahn later worked for the Boston Store. Her drawings regularly appeared in newspaper advertisements for the store's clothes.
For generations, Yahn mentored and supported younger artists. She created endowments for annual art shows at Penn State Behrend and Mercyhurst University.
"Pat's life passion was art and family," Penn State Behrend Chancellor Ralph Ford said. "She loved to paint, and she enjoyed talking with students about the creative process. Any discussion about a piece of art she had painted quickly led to an engaging story about a life experience that had inspired it."
Yahn traveled to Scandinavia, Japan, China and Russia. She rode on the Orient Express, the Queen Mary and the Concord.
She dog-sledded in Alaska and traveled on safari in Tanzania and Botswana. She even rode a submarine into the Cayman Trench.
She and her husband, Walter Yahn, were married for 66 years. They raised four children together.
In the 1960s, as president of the Junior League of Erie, Yahn raised funds for the construction of the Erie planetarium. The 55-seat astronomy theater was moved to Penn State Behrend in 2014 and expanded with support from the Yahns. It was renamed to honor the Yahn family.
In the 1980s, Yahn opened Interiors of Erie, which provided materials and consultation for residential and commercial properties and projects. In her free time, she continued to paint, often in watercolor. One of her paintings is on permanent display in the Lilley Library gallery at Penn State Behrend, which staged a retrospective of her work in 2017.
Yahn visited the gallery for the opening of the show, which included portraits, florals and samples of her early newspaper work. She was accompanied by a son, Greg Yahn, a member of Penn State Behrend's Council of Fellows; and a daughter, Cindy Yahn Grode.
She talked, again, about the creative process.
"The thing about watercolors is you can do a part of it and set it aside," she told a writer for the Erie Times-News. "Then, if you turn it upside down, and you look at it differently, you bring a different angle out of it that you hadn't thought of. It inspires you within, and what comes out is beautiful."
Contact
Robb Frederick
Assistant director, news and information, Penn State Behrend