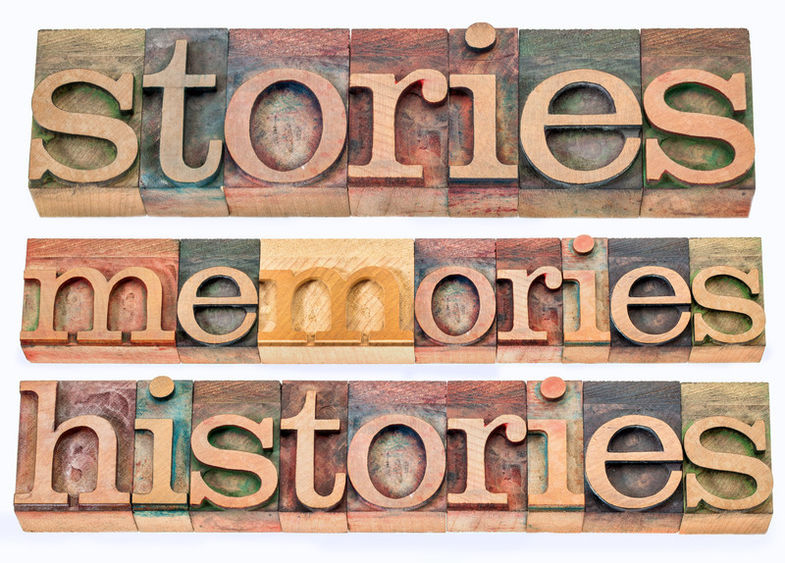 ERIE, Pa. — With nearly all sporting events, parties and concerts canceled to prevent the spread of COVID-19, many of us have some extra time on our hands. One pandemic-safe activity feels particularly appropriate at this moment, which clearly will have historic significance: collecting oral histories from family members, who may be eager to connect and spend time talking.
For Jane Ingold, a reference and instruction librarian and archivist at Penn State Behrend's John M. Lilley Library, one of the hardest things about doing an oral history is not turning it into a conversation.
"The job of the interviewer is to ask a question and then be quiet," Ingold said. "That can be hard for me, because I get excited about what they are saying and interrupt. I really have to avoid that temptation and let them do the talking."
Ingold is passionate about the college's history and has worked hard to preserve a variety of items, including nearly 60 oral histories she has recorded with Penn State Behrend community members, from first-generation faculty and alumni to members of the Behrend family, which donated the Glenhill Farm property to Penn State.
We asked Ingold about why oral histories are important and how she records them.
Why are oral histories so important?
History books give you the big-picture events. Oral histories give you access to the daily lives of people, and often they uncover small pieces of information that bring the past to life. When I interviewed Dick and Bill Sayre, the grandsons of Ernst and Mary Behrend, they told me that the reason their grandparents relocated from their mansion on the grounds of Hammermill [the paper factory they owned in east Erie] to Harborcreek Township was because Mary was so tired of her house being filled with sawdust. That detail really allows you to imagine the sight and smell of that grittiness in the air near the mill and why Mary wanted to be miles away from it.
Who should people interview?
Though you could start with the oldest person, for obvious reasons, you might ask yourself who in your family tells the best stories — the old ones you've heard over and over. Interviewing someone who you know will talk comfortably and openly will help you get your feet wet and ease you into the process.
How should people prepare for an interview?
You'll need something to record with. That can be as simple as your phone, tablet or computer, or a digital recorder.
When you start working on family genealogy, experts advise that you write down everything you already know about the person you are interviewing, and that advice works with oral history, too. Write down some of the stories you have heard, names of people you want to ask them about, and the places the person has lived, and the jobs they've had. This will help you come up with questions.
What types of questions do you ask?
I have several lists of questions, depending on who I'm interviewing. These questions revolve around the interviewee's relationship to Behrend — alumni, faculty and staff, Hammermill employees, and folks who knew the Behrend family. I also ask questions based on stories I've heard about the person. For instance, I asked retired math professor Bill Patterson about all the photographs he took of the campus. He was at Behrend from 1953 until 1989, and he enjoyed photography. He took most of the photos that we have in our oldest archives.
What question always garners you an interesting response?
"Is there anything you hoped that I would ask that I haven't?" Sometimes when I ask that question, I learn about events or people that I didn't know that I should ask them about.
Any tips for recording oral histories? Anything you learned the hard way?
Make sure that you have extra batteries, that any cords are plugged in securely, and that you have enough space — memory or tape — to record the interview. Also, I try to control the ambient sound as much as possible. Don't be shy about asking them to find a quiet room and close the door while you do the interview.
Also, I've learned to ask before I start recording if there is something they would prefer not to talk about, such as a loved one's death, or a traumatic event.
Do you transcribe your oral histories?
I have had some students work on transcription in the past. We have now subscribed to a service called Trint that makes an electronic transcription, but it still has to be edited. Most of the editing is being done by the library staff. It's something we've been able to get caught up on while working remotely this spring.
Who has been your favorite or most surprising interview?
I can't pick one favorite, but I've talked to a lot of wonderful people like Harry Hahn, a Hammermill retiree who died at 107 a few years ago. He was a champion of our archives and brought us lots of goodies.
I also spoke with Marie Hatie Taylor, a woman the Behrend family practically adopted after her father died in the influenza epidemic.
Can people hear or read the oral histories you've completed?
We haven't put them on the website yet, but we hope to in the future. I also plan to use some of them in future exhibits at Lilley Library.
Contact
Heather Cass
Publications and design coordinator
Penn State Erie, The Behrend College