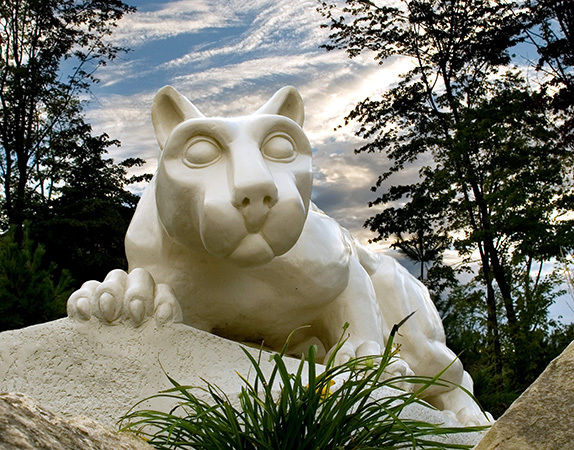 ERIE, Pa. — Nearly a dozen students shared their personal experiences during a June 11 virtual town hall discussion about race, diversity and equality at Penn State Behrend.
A day later, at a second virtual town hall, faculty and staff members added their own perspectives, reflecting on the death of George Floyd and the weeks of protest that followed.
The discussions renewed a commitment to modeling inclusivity and embracing diversity at the college and across Penn State.
"These aren't easy conversations," Chancellor Ralph Ford said, "but they are essential. We must come together as a campus community and fight racism, bias and injustice in all its forms."
To support that work and similar efforts at other Penn State locations, the University is forming a Select Penn State Presidential Commission on Racism, Bias and Community Safety. The commission will target University resources toward social issues related to bias and will help support the safety of students, faculty and staff as they return to Penn State's campuses.
The Board of Trustees will form a nine-member oversight group to provide additional guidance on issues related to racism and bias.
"Those are good first steps," said Andy Herrera, director of Educational Equity and Diversity Programs at Behrend. "It's important that our students know they are being heard, and that their concerns are being taken seriously.
"The next step is accountability," he said. "How are those changes going to be demonstrated? How is our progress going to be measured?"
Herrera led the student town hall, which included representatives of the Association of Black Collegians and the Student Government Association. Approximately 140 people participated.
"Our students are ready for change," Herrera said, "and this is the time. We have to take advantage of this momentum."
He said he envisions the college holding additional forums and forming a working group for issues of bias and inclusivity. He also hopes to revive the Behrend Forum on Minority Affairs, a group led by faculty and staff.
The second town hall, on June 12, was led by Dipo Onipede, associate professor of mechanical engineering and the associate director of academics for the School of Engineering. Nearly 160 people attended that discussion, which continued for two hours.
"This is the first time I've seen this level of frank and open discussion, with people not holding back," Onipede said, "and I think we have to encourage that."
It was important that the student panel be heard before others joined the conversation, Onipede said.
"They have at times felt that no one was listening to them," he said. "This moment feels different. This generation of young people will not keep quiet and pretend this is not a problem, and they shouldn't. We need to show them that we want to help solve it."
Contact
Robb Frederick
Assistant director, news and information, Penn State Behrend