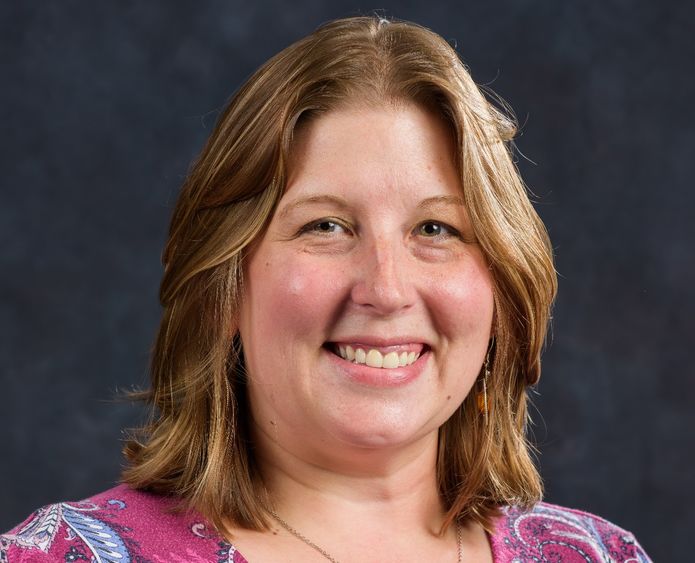 ERIE, Pa. — This spring, Melanie Hetzel-Riggin, a professor of psychology at Penn State Behrend, was teaching a course on trauma and resiliency when COVID-19 plunged the class into a real-life case study.
"When we left for spring break, I had been teaching about trauma," she said. "When we came back together remotely, the pandemic and stay-at-home orders provided a lesson in trauma, and the course gave them an intellectual perspective that would help them cope better with the situation."
The first goal in a crisis — including a pandemic — is to survive and be functional, Hetzel-Riggin said. That's enough, at least at the start.
"We're in a long-term crisis," she said, "but humans are incredibly resilient and strong. We have evolved to handle challenging situations. We have learned how to survive, even when the chips are down."
A global case study
If there is one thing that nearly every human-behavior professional can agree on today, it's that we are living through one of the most fascinating global trials of all time, said Hetzel-Riggin. The psychological and sociological research this pandemic will inspire and inform will be unlike any other collected in modern history.
At one point, nearly one-third of the planet's population was ordered to isolate at home. Those restrictions cut across borders, religious beliefs and economic status, reaching to the core of what it means to be human.
"We are by nature pack animals," Hetzel-Riggin said. "We gravitate to one another and form social groups as a means of survival, and we literally cannot do that right now. So, our go-to coping mechanism is off-limits, as it puts us at higher risk. We cannot soothe and comfort one another, and that is problematic."
The uncertainty of the situation further complicates matters.
"Humans don't do well when we don't know what's going to happen," Hetzel-Riggin said. "It causes increased anxiety and feelings of hopelessness. For some, this pandemic may cause post-traumatic stress disorder. We are all on edge, with no indication of when this might end."
Affecting change where they can
To cope with situations they cannot change, many people try to take action in other ways, Hetzel-Riggin said.
"I honestly believe the Black Lives Matter movement is happening right now in part because COVID-19 preceded it," she said. "The deaths of George Floyd, Breonna Taylor and Ahmaud Arbery were a breaking point and a call to action for racial injustice. It gave people who felt helpless about the world a place to channel their anxiety and fear and do something."
Social-justice movements are proof of humans' ability to take an overwhelming and unbearable situation and force change, Hetzel-Riggin said.
"Protests are a way to move toward resiliency," she said. "We can't do anything about this biological problem, this virus, but we can do something about the racial injustice problem, so let's work on that while the scientists and doctors work on COVID-19."
A technology life raft
If this had happened 10 years ago, said Hetzel-Riggin, we'd have been in a very different place. Conveniences suddenly became lifesavers.
"We have made huge advances in technology in the past decade," Hetzel-Riggin said. "Think of how quickly we were able to move everything online, because of advances in telework, remote learning, and more. Additionally, it's allowed us to stay connected and do business in ways we couldn't have imagined 10 years ago. You can do your banking online. You can order groceries. You can shop local stores online and do curb-side pickup. You can have group meetings and see one another."
For digital natives, the transition has been even easier, said James Hodge, director of the Susan Hirt Hagen Center for Community Outreach, Research, and Evaluation, an outreach effort of the School of Humanities and Social Sciences. He works with students of all ages.
"These digital natives are comfortable with technology," he said. "They've been connecting through social media, playing games together virtually and video-chatting for years. I don't think it's as abnormal to them as it is to older generations."
Still, Hodge worries about how extended social distancing may affect children during their most impressionable years.
"We build some of our closest social connections in school," he said. "It will be interesting to see what will happen. It's important to study because building connections with people is a fundamental aspect of what it means to be human. I expect there will be whole new lines of research in psychology that come out of this global crisis."
Contact
Heather Cass
Publications and design coordinator
Penn State Erie, The Behrend College