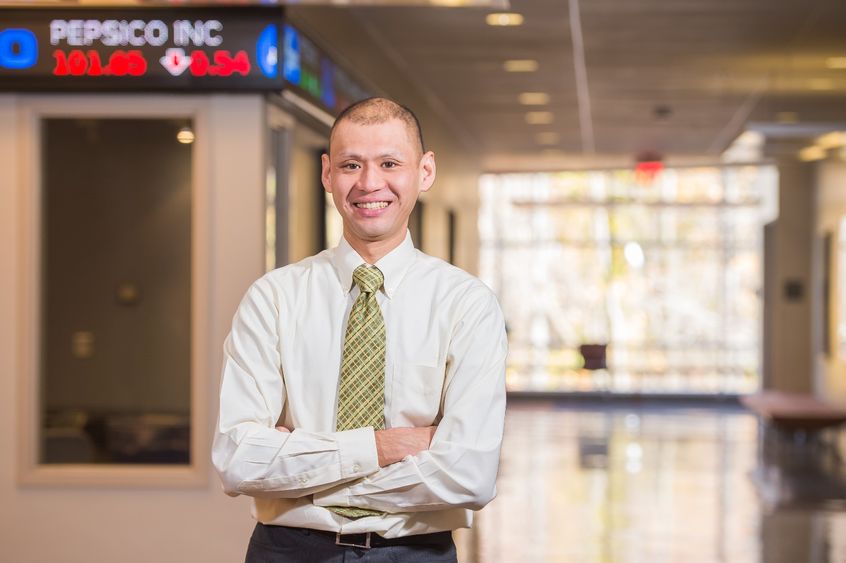 New rankings by U.S. News & World Report place Penn State's online programs – including programs developed and taught by faculty members at Penn State Behrend – among the best in the nation. Six programs earned top-10 rankings, including the online MBA.
U.S. News developed the rankings based on statistical and peer-reputation surveys that measure engagement, faculty credentials and student excellence, among other factors. More than 350 institutions participated.
Penn State has more top-10 programs than any other institution in the rankings, which were released Jan. 26. The following programs are listed:
Online graduate engineering, which is ranked fourth,
Online MBA, which tied for the No. 7 ranking,
Online graduate education, which tied for the No. 7 ranking,
Online graduate computer IT, which tied for the No. 8 ranking,
Online bachelor's programs, which tied for the No. 10 ranking, and
Online graduate business (non-MBA), which is ranked 10th.
All courses are offered through Penn State World Campus, which launched in 1998. World Campus offers more than 150 degrees and certificate programs and has more than 14,000 students around the globe.
Several World Campus programs were developed at Penn State Behrend and are taught primarily by Behrend faculty members. The online programs in finance and software engineering are taught entirely by Behrend faculty members.
The online bachelor's degree in software engineering, which was developed at Behrend, was the first engineering degree to be offered online at Penn State. It blends engineering principles, computing skills, project leadership and software construction to provide a comprehensive understanding of the field.
In the online finance program, students learn analytical and conceptual skills that prepare them for a career in finance, including capital management, investment and portfolio management, and personal finance. The 120-credit program is accredited by AACSB.
The online master's degree in project management, which originated at Behrend, includes study of commercial and procurement law, corporate and business strategy, cost control, human relations and organization theory. Elective courses add knowledge of enterprise architecture, enterprise resource planning and supply chain management.
"Our online programs have global reach," Penn State Behrend Chancellor Ralph Ford said. "Particularly at the graduate level, they make a college degree more accessible for working professionals, who need flexibility in their class schedule. Our national rankings by U.S. News affirm Penn State's commitment to our students' success, even when we aren't teaching them in a traditional classroom."
In addition to the online MBA option, the Black School of Business at Penn State Behrend offers a 30-credit MBA in three formats: Full- or part-time study in Erie, or part-time study at the Regional Learning Alliance in Cranberry Township. All three sequences are delivered in a hybrid format of online and in-class instruction.
To learn more about online education at Penn State, visit worldcampus.psu.edu.
Contact
Robb Frederick
Assistant director, news and information, Penn State Behrend