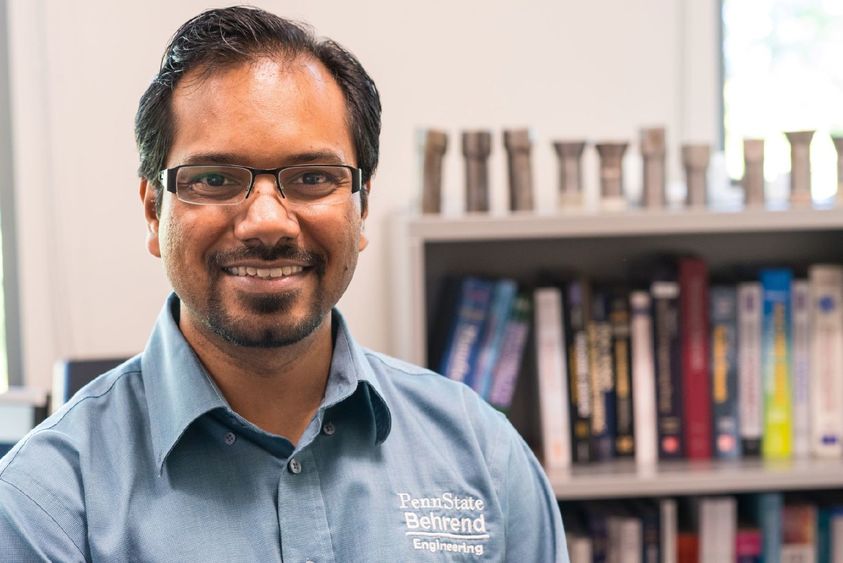 ERIE, Pa. — The new "Best Colleges" rankings by U.S. News & World Report place Penn State Behrend's undergraduate engineering programs among the top 40 in the nation at institutions who do not offer a doctorate.
The Behrend programs are tied for 39th on the list, which was released Sept. 13. They were ranked 46th in 2020.
The Black School of Business also appears in the new rankings, listed as a "Best College" for undergraduate business programs.
Penn State Behrend is one of 14 institutions that share the No. 39 ranking for engineering programs that do not offer a doctorate. Hofstra University, Calvin University and Loyola University Chicago also are ranked at No. 39. The Rose-Hulman Institute of Technology tops the list.
"This ranking is a testament to the continued commitment of our faculty and staff to prepare our students to be leaders in the engineering discipline," said Tim Kurzweg, director of the School of Engineering. "This past year required us to adapt our pedagogical approach to the changing environment, and this improved ranking is one indicator that we were successful."
U.S. News has published annual "Best Colleges" rankings since 1983. Schools are evaluated on 17 measures of academic quality, including graduation rates, class size, financial aid availability and alumni giving. This year, a total of 1,466 schools were assessed.
The School of Engineering at Penn State Behrend offers 11 four-year degrees, a master's in manufacturing management and two-year associate degrees in electrical and mechanical engineering technology. An innovative partnership with the Black School of Business and state-of-the-art facilities, including the nation's largest undergraduate plastics processing lab, provide unique learning experiences that are highly valued by employers. To learn more, visit behrend.psu.edu/engineering.
Contact
Robb Frederick
Assistant director, news and information, Penn State Behrend