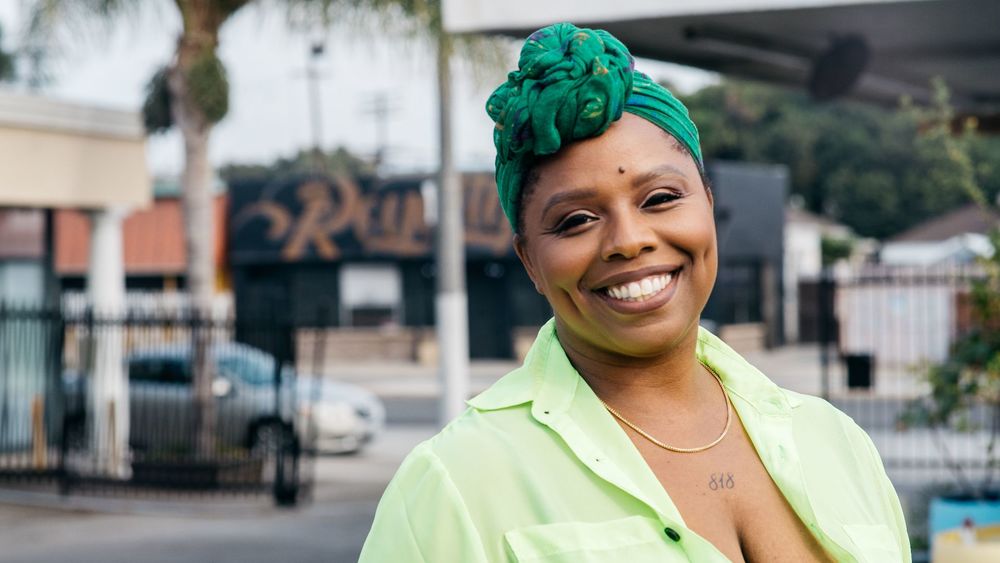 Social activist and author Patrisse Cullors, the co-founder of the Black Lives Matter movement, will discuss her work as a community organizer, artist and advocate when the Speaker Series at Penn State Behrend resumes on Feb. 17. Her talk, which is open to the public, will begin at 7 p.m. on Zoom. It can be viewed at https://psu.zoom.us/j/94187920572.
Cullors and Alicia Garza, a friend and fellow activist, first used the hashtag #BlackLivesMatter in July of 2013. They were reacting to the acquittal of George Zimmerman, the neighborhood watch volunteer who shot and killed Trayvon Martin.
With help from a third organizer, Opal Tometi, the pair built a social-media platform where activists could connect and share strategies. The following summer, after the death of Michael Brown in Ferguson, Missouri, the phrase spread exponentially: In the three weeks after a grand jury decided not to indict the police officer who shot Brown, the hashtag was used 1.7 million times.
The Black Lives Matter movement gained further momentum after the deaths of others in police custody, from Eric Garner to Sandra Bland to George Floyd. Critics of the movement responded with their own hashtags, including #AllLivesMatter and #BlueLivesMatter.
Cullors chose to frame her own story, publishing "When They Call You A Terrorist: A Black Lives Matter Memoir" in 2018. In 2020, she was named one of TIME magazine's "100 Women of the Year."
Her talk at Penn State Behrend continues the Speaker Series, which is designed to foster open discussions about the top issues in our culture.
"The Speaker Series provides opportunities for those in our campus community and beyond to hear firsthand from individuals who are shaping our culture," Chancellor Ralph Ford said. "Each of our speakers is uniquely positioned to spark a larger, ongoing conversation about the political, business and societal issues we face today."
The series will continue with an April 13 talk by Dr. Mona Hanna-Attisha, the pediatrician and public-health advocate who exposed the water crisis in Flint, Michigan.
The Speaker Series at Penn State Behrend is made possible by the college's Student Activity Fee, the Division of Student Affairs and the Harriet Behrend Ninow Memorial Lecture Series Fund. For more information, visit behrend.psu.edu/speakerseries.
Contact
Robb Frederick
Assistant director, news and information, Penn State Behrend