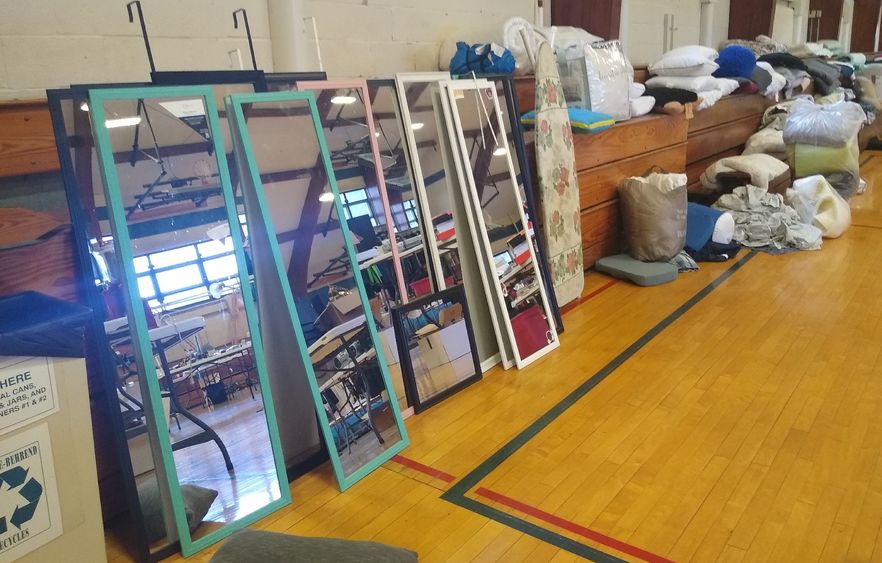 ERIE, Pa. — When students move out of Penn State Behrend's residence halls each spring, they leave a lot behind, including new or barely-used items they won't need at home — area rugs, vacuum cleaners, bookshelves, storage bins and lamps, for example.
Several years ago, as trash bins overflowed with salvageable items, Ann Quinn, then the sustainability coordinator at the college, launched the annual "Trash 2 Treasure" rummage sale. Students are encouraged to bring their unwanted items to Erie Hall.
Staff members and volunteers in Behrend's Office of Sustainability and the Athletics department spend weeks collecting donations, sorting and pricing items and setting up for the sale. Proceeds are donated to United Way of Erie County, making the effort a win for all involved: Students have a place to unload unwanted items without sending them to the landfill, shoppers find nice items at bargain prices, and an Erie-based organization reaps the profits.
This year's Trash 2 Treasure sale is Saturday, May 15, from 7:30 a.m. until noon at Erie Hall. Early-bird shoppers can pay a $5 admissions fee during the first 90 minutes of the sale. Beginning at 9 a.m., admission is free. Bargain-hunters may want to come between 11 a.m. and noon, when they can fill a bag with anything for just $5.
Penn State Behrend's COVID-19 safety protocols will remain in place throughout the sale: All shoppers must wear facemasks and maintain distance from others in Erie Hall.
Contact
Heather Cass
Publications and design coordinator
Penn State Erie, The Behrend College