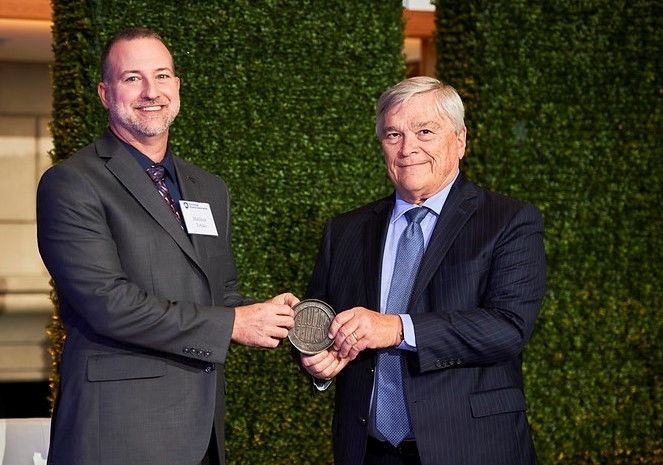 ERIE, Pa. — Matthew Totzke, chief executive officer of Larson Texts Inc. and a 1996 graduate of Penn State Behrend, has been named one of 22 Penn State Alumni Fellows for 2021.
The lifelong title of Alumni Fellow is the highest award given by the Penn State Alumni Association.
Totzke is the president and chief executive officer of both Larson Texts and Big Ideas Learning. Millions of students each year learn mathematics from print and digital products developed by the Erie-based companies.
Totzke, who joined Larson Texts in 1993 while still a student at Penn State Behrend, has held positions in software development, information technology, process improvement, project management, and project development with the company. In 2008, he managed the launch of the first product line of Big Ideas Learning. During his tenure, the companies have grown from creating educational materials for third-party publishers to becoming one of the country's leading K-12 mathematics publishers.
Totzke graduated from Penn State Behrend with a degree in mathematics and a concentration in computer science. He maintains a close connection to the college. He facilitated the creation of the $500,000 Larson Texts Excellence Scholarship at Behrend in 2016 and helped to establish a program that provides tuition assistance to undergraduate students working at Larson Texts and Big Ideas Learning. The companies also support Behrend's annual statewide Best Practices in Teaching and Learning Mathematics Conference.
"The connection between Penn State Behrend and Larson Texts is strong, and Matt Totzke is the linchpin in that connection," said Behrend Chancellor Ralph Ford. "He has been with Larson since he was just a student, fully committed to its success all that time, and committed as well to his alma mater. We are so proud to recognize Matt for his outstanding professional accomplishments and his longtime support of the college."
Totzke serves on the board of directors of Penn State Behrend's Council of Fellows and the college's Center for Family Business Advisory Board, and he is a life member of the Penn State Alumni Association. He and his wife, Rebecca, live in Erie.
Alumni are nominated for the Fellows award by University colleges and campuses as leaders in their professional fields and accept an invitation from Penn State President Eric J. Barron to return to their home campus to share their expertise with students, faculty and administrators.
Contact
Robb Frederick
Assistant director, news and information, Penn State Behrend