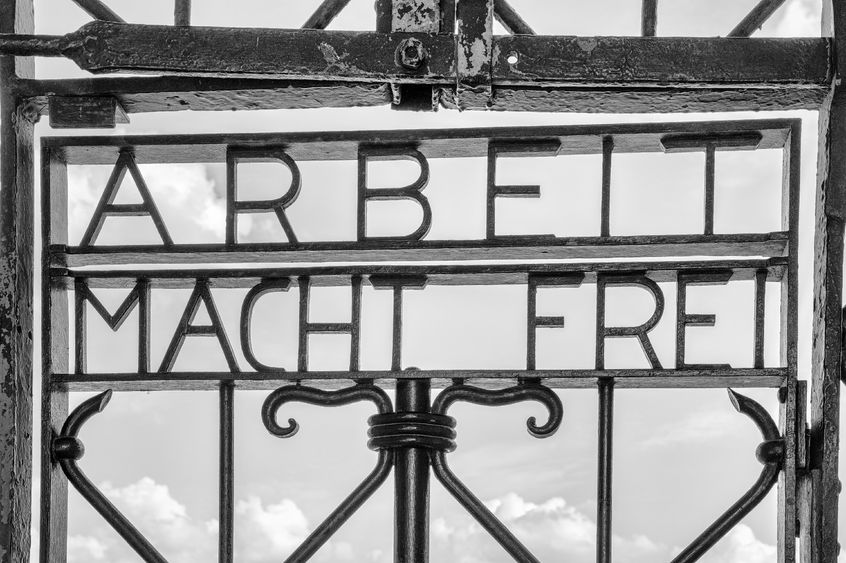 ERIE, Pa. — On Nov. 9, 1938, and during the days that followed, Nazi paramilitary groups coordinated a wave of antisemitic violence against Jews in Germany. The attack, known as Kristallnacht, or the "Night of Broken Glass," damaged synagogues, businesses, cemeteries and homes. More than 30,000 Jewish men were arrested and sent to concentration camps.
Six million Jews were killed during the Holocaust, but young Americans increasingly aren't aware of that history, according to the first 50-state survey of Holocaust knowledge among Millennial and Gen Z individuals. One in 10 hadn't even heard the word "Holocaust," the study found.
"I read an article in The Guardian that said two-thirds of American youth did not even know that 6 million Jews were killed in the Holocaust," said Amy Carney, associate professor of history at Penn State Behrend, and a member of the Distinguished Honors Faculty Program at Penn State's Schreyer Honors College. "I had presumed that was a universally known fact, and it is not. My first thought was, 'What can I do? What information can I provide to share the facts, the data and the truth about what happened?'"
On Nov. 9, the anniversary of Kristallnacht, Carney linked the Behrend community to an international effort called the "Long Night of the Digital Memorial," a collaborative project coordinated by the Arolsen Archives International Center on Nazi Persecution in Germany. She invited students, colleagues and other members of the Behrend community to help add names to an ever-growing database of Holocaust victims.
Volunteers uploaded the names of prisoners who were sent to the Dachau concentration camp, transcribing data from the Arolsen Archives. The archives include documents related to the registration of new arrivals at Dachau, which have been made available for digital indexing.
"This is a public history project, and something anyone can participate in," Carney said. "Individuals can read through the documents, and they can help transcribe them. All of us can become historians."
Carney, an expert on World War II and Nazi Germany, was one of the first researchers to visit the Arolsen Archives when the collection, which was previously private, was opened to the public. The data in the archives is an essential resource, she said, as firsthand narratives from that period of time are increasingly hard to come by.
"There are fewer and fewer people alive from that period that we can talk to, and we are farther and farther removed from it," she said.
As a member of the Schreyer distinguished faculty program, Carney has coordinated a series of college-wide programs related to Holocaust education. The motto for the Arolsen project – "Every Name Counts" – helps to humanize the history of the Holocaust and enables young people to better grasp the lives that were lost, she said.
"Every person who participates, they also count," she said. "They are contributing to making a digital memorial to the victims."
Contact
Robb Frederick
Assistant director, news and information, Penn State Behrend