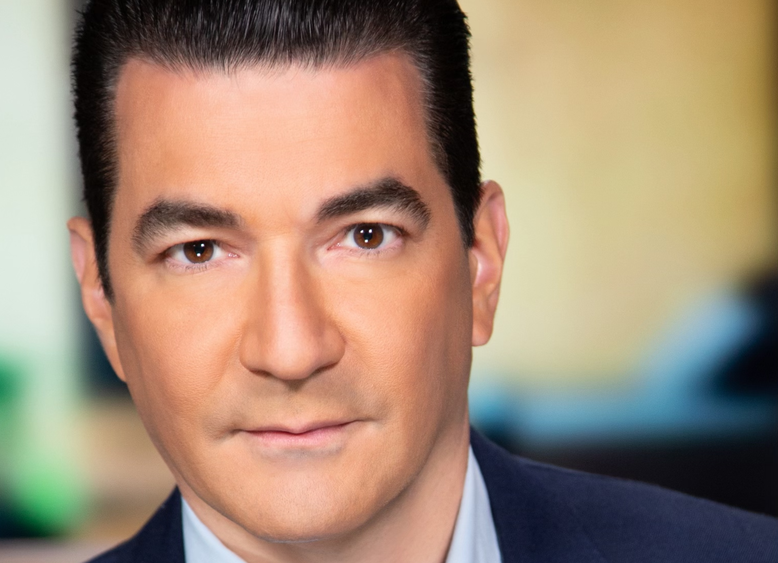 "I don't think there will be a binary point in time when we are 'finished' with COVID. I do think the circumstances in this country are beginning to improve, however. We have some difficult months ahead of us, but we're moving in the right direction.
"We will, over time, learn to manage this virus like the flu. But we've paid a high price for that. We've had a lot of infection in this country, and too many people have died. We have proven to be uniquely challenged at imposing the regulatory measures that are necessary to limit the spread of this virus."
-- Dr. Scott Gottlieb, former commissioner of the U.S. Food and Drug Administration, during a Nov. 11 Speaker Series program at Penn State Behrend.
Gottlieb led the FDA from 2017 to 2019. He helped shape the federal response to the pandemic, meeting regularly with officials in the White House, including President Trump, even after resigning his post.
He currently serves on the board of directors at Pfizer.
As the pharmaceutical companies raced to develop vaccines, other public-health needs – including basic materials, such as cotton swabs – were overlooked, Gottlieb told the audience at Behrend.
"If, at any point, you would have asked me what the weakest link was, I would have looked to the lowest-profit component," he said. "Not the vaccines. Not the ventilators. The low-profit products. Because the manufacturing of those almost always has been moved overseas. And then it's been consolidated, to make the products even cheaper. And that's exactly what we ran out of: nasal swabs, and pipettes."
Blanket stay-at-home orders didn't help, he said.
"New York was at the brink of collapse," he said. "Things there had to be shut down. But we didn't just close businesses and schools in New York and New Orleans and other major population centers. We shut down Montana, and Iowa, and North Dakota, and all these smaller communities that at that point had very low infection rates.
"We reached for our harshest measures right up front, and we implemented them broadly, because we didn't know how to target them," he said. "And in doing so, we used up our political capital. When the virus actually arrived in those communities and we needed to target our interventions, people weren't willing to close down again."
In his book, "Uncontrolled Spread: How COVID-19 Crushed Us and How We Can Defeat the Next Pandemic," Gottlieb argues that public-health preparedness should be viewed as a matter of national security. He doesn't believe enough has been done to prepare the country for another viral outbreak.
"We know what we did wrong," he said. "We know what we lacked. But we are no better prepared for the next pandemic. We have not yet even begun the discussion.
"After 9/11, there was a sense that the threat was ongoing, and immediate, and that we needed to change our posture. And we did," he said. "I don't believe that sense of immediacy exists today. But the threat is there."
Contact
Robb Frederick
Assistant director, news and information, Penn State Behrend