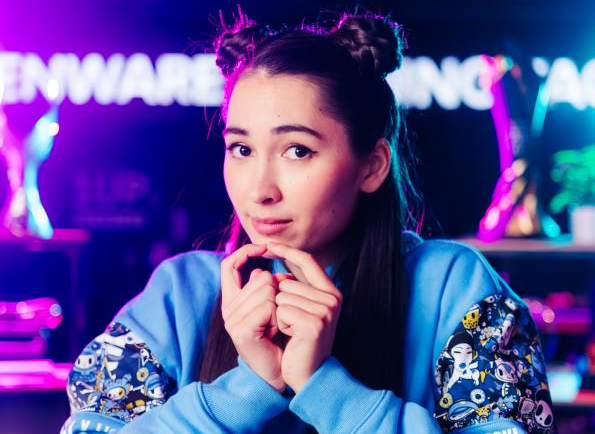 ERIE, Pa. — For the generations born after Pac-Man, "I got next" tends to mean an esports game.
Last year's League of Legends World Championship Final was broadcast in 16 languages and on 21 streaming platforms. At its peak, nearly 74 million people were watching. That was seven times the size of the audience for the World Series.
At that scale, the tournament broadcasters have their own followings. Ovilee May started as a social media manager for Team Liquid, a stable of pro gamers that grew out of the StarCraft community. She went on to work at Yahoo, and then at Riot Games. As a broadcast host and commentator at LCS, the marquee League of Legends tournament series, she interviewed players and team managers and provided sideline reporting, all the while embracing her quirks. She describes her work this way: "I'm a huge nerd on TV."
It's worked. May, who will visit Penn State Behrend on Jan. 24 as part of the college's Speaker Series, has nearly 173,000 followers on Twitter. She now works as a host and producer at G4TV, a network that specializes in esports content.
"Esports is the one community that I've always really connected to and clicked with," she told The Daily Californian. "You find so many people who are absolutely hyped about the same things that you are."
In her talk at Behrend, which begins at 7:30 p.m. in McGarvey Commons, May will explore the exponential growth of esports, which generated more than $1 billion in 2021. The top tournaments, and the sponsorships and advertising that support them, draw an international audience. This year's LCS, for example, will include regional play-in tournaments in New York, Toronto, Mexico City and San Francisco. The U.S. matches will be played in NBA arenas.
May also will meet with members of Behrend's new esports team, which competes in the Eastern College Athletic Conference. The team is based in Perry Hall, in a gaming lab equipped with high-end Alienware PCs. All Behrend students have access to the lab, which includes monitors and soft seating for spectators.
Behrend teams compete in five games: Overwatch, Rocket League, Valorant, Super Smash Bros Ultimate and Madden NFL. More than 40 players are registered.
May's talk continues the Speaker Series at Penn State Behrend, which is designed to spark conversation and provoke thought about the most compelling issues and events in our society. In addition to May, the 2021-22 series has featured Scott Gottlieb, former commissioner of the U.S. Food and Drug Administration, and Moogega "Moo" Cooper, a NASA engineer who contributed to the Mars rover "Perseverance" mission. The series will conclude April 5 with a talk by Sarah Thomas, the first female NFL referee.
The Speaker Series is made possible by the college's Student Activity Fee, the Division of Student Affairs, and the Harriet Behrend Ninow Memorial Lecture Series Fund. To learn more about Speaker Series programs, which are free and open to the public, visit behrend.psu.edu/speakerseries.
Contact
Robb Frederick
Assistant director, news and information, Penn State Behrend