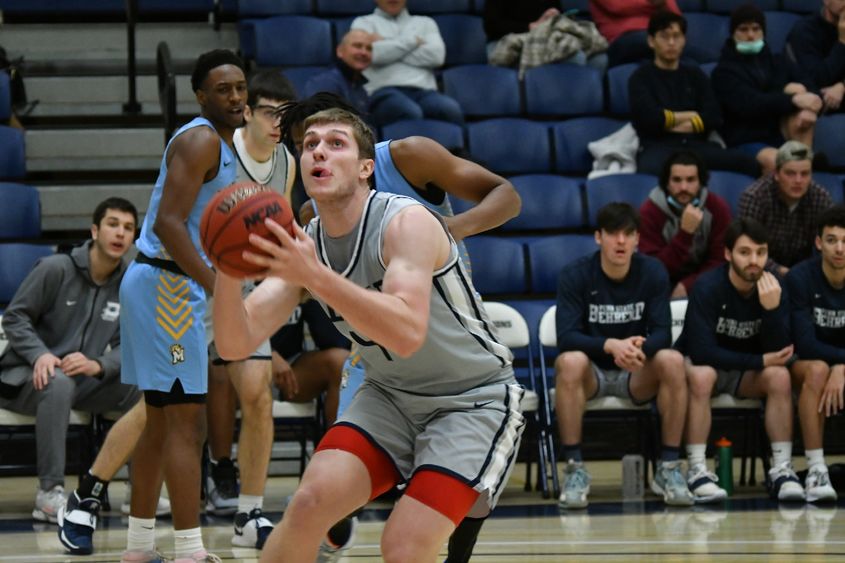 ERIE, Pa. — The Penn State Behrend men's basketball team has won its last seven games, including a Jan. 8 matchup with Pitt-Bradford. The team is undefeated in Allegheny Mountain Collegiate Conference play.
Scores and highlights from the last week:
Men's basketball
Penn State Behrend 86, Pitt-Bradford 62
Penn State Behrend 66, Pitt-Greensburg 52
Penn State Behrend 73, Carnegie Mellon 70
Kenny Fukon, a senior from Cranberry Township, scored a career-high 31 points against Carnegie Mellon. RJ Marsh, a junior from State College, added 21.
Women's basketball
Penn State Behrend 115, Pitt-Bradford 46
Trine 77, Penn State Behrend 52
Caitlin Carnuche, a senior from New Castle, scored 27 points against Trine. Alanna Dibble, a senior from Lakewood, New York, and Kara Haslett, a senior from Baden, each scored 23 against Pitt-Bradford.
Scores, updates and video links for Penn State Behrend athletics are posted at psblions.com.
Contact
Robb Frederick
Assistant director, news and information, Penn State Behrend
Jill Yamma
Sports information director, Penn State Erie, The Behrend College