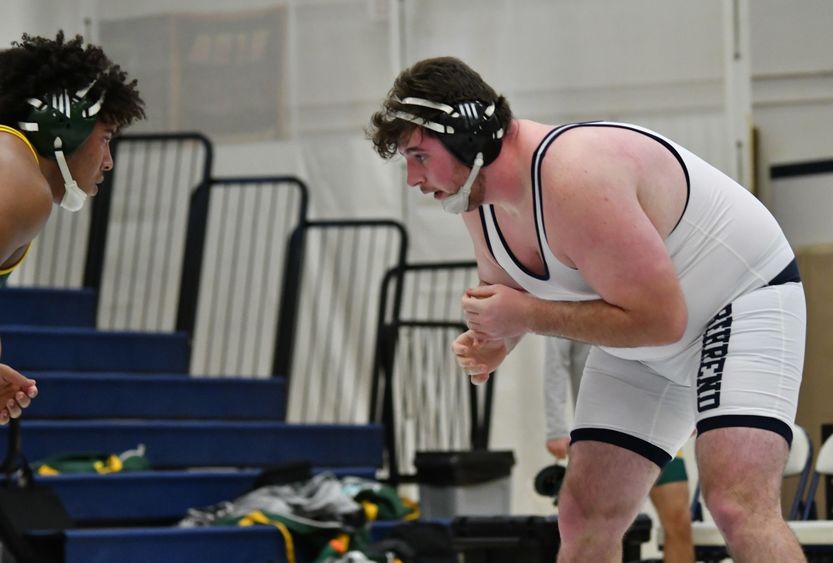 Penn State Behrend wrestler Joe Newara, a senior from Harborcreek Township, won by pin at the Empire Collegiate Wrestling Conference Championships at Ithaca College. It was his 11th win of the season.
Newara, a heavyweight, pinned Keaton Renfrew of Alfred State at 1:35. He advanced to the championship bracket but had to forfeit his final bout due to injury.
Other scores and highlights from last week:
Men's basketball
Penn State Behrend 88, Penn State Altoona 71
Penn State Behrend 75, La Roche 74
PJ Gourley, a senior from Butler, scored 26 points against Penn State Altoona. Kenny Fukon, a senior from Cranberry Township, scored 17, which put him over 1,000 points in his collegiate career.
Women's basketball
Penn State Behrend 78, Pitt-Greensburg 73
Penn State Behrend 82, Penn State Altoona 67
Penn State Behrend 62, La Roche 42
Caitlin Carnuche, a senior from New Castle, scored 22 points against Penn State Altoona. Rachel Majewski, a freshman from Erie, scored 17.
Scores, updates and video links for Penn State Behrend athletics are posted at psblions.com.
Contact
Robb Frederick
Assistant director, news and information, Penn State Behrend
Jill Yamma
Sports information director, Penn State Erie, The Behrend College