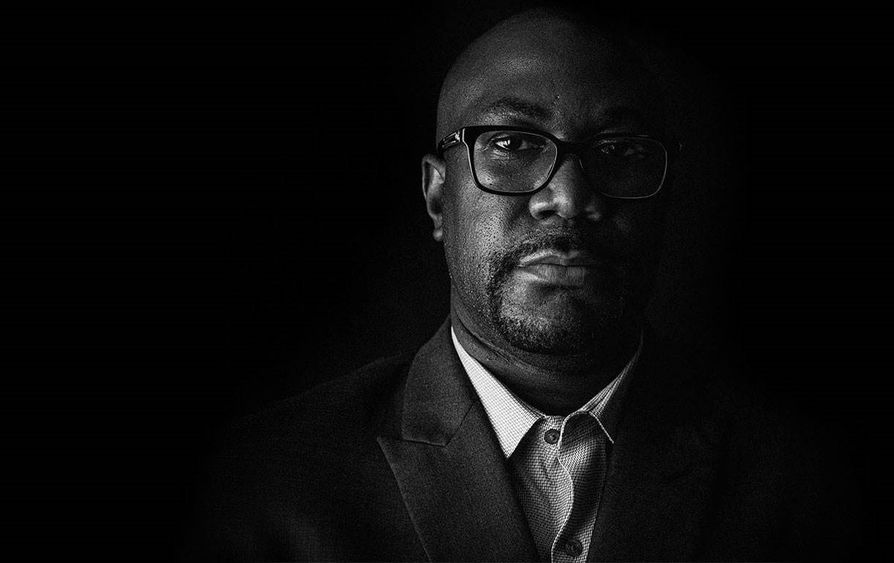 "Where I come from, if you don't have money, you might as well say, 'Let me go ahead and get ready to go to jail.' And then, when you get out, people don't look at you the same. That does nothing for an individual who wants to do right. How can you do right when no one gives you a chance?"
-- Philonise Floyd, the brother of George Floyd, at Penn State Behrend on Jan. 17.
On May 25, 2020, Philonise Floyd, a truck driver, was headed to Oklahoma. His wife called. "You need to come home," she said.
His brother George had been killed in Minneapolis. The police had stopped him outside a convenience store after the clerk said he paid for cigarettes with a counterfeit $20 bill.
Video footage that would later go viral, fueling the Black Lives Matter protests that roiled the nation, showed George Floyd in the street, on his stomach, an officer's knee pressed into his neck for 8 minutes and 46 seconds.
"He was on the ground," Philonise Floyd said. "He was begging for his life. Every mother who saw that video and heard him call out, 'Mama, Mama,' they felt that pain."
Philonise Floyd became an activist. He met with reporters, and with the parents of others who had died in police custody. He lobbied for the George Floyd Justice in Policing Act, which would restrict the use of police chokeholds and no-knock warrants. The bill passed the U.S. House but has stalled in the Senate.
He created the Philonise and Keeta Floyd Institute for Social Change, which is focused on criminal justice reform and mental health advocacy.
He continues to travel. At Penn State Behrend, he participated in a discussion moderated by students from the Association of Black Collegians, the Multi-Cultural Council and the Student Government Association. The program, part of the college's annual celebration of Dr. Martin Luther King Jr., was moved to Zoom, due to inclement weather. More than 100 people watched it.
Floyd encouraged them to "turn pain into purpose."
"My brother's life was taken away from him in broad daylight, for the whole world to see," he said. "I don't understand that.
"We shouldn't have to be talking about this," he said. "But if you can make federal laws to protect a bird, as we did for the bald eagle, then you can make laws that protect people of color."
Contact
Robb Frederick
Assistant director, news and information, Penn State Behrend