Award ceremony to be livestreamed at 6:30 p.m. Friday, March 18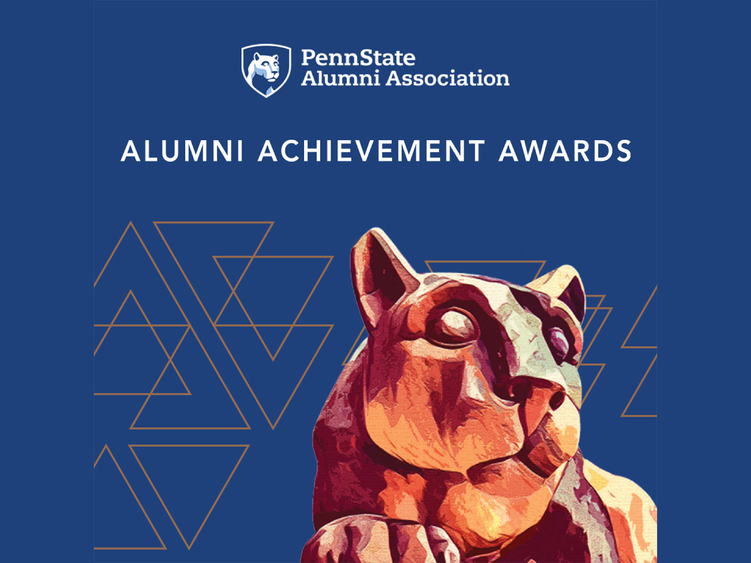 UNIVERSITY PARK, Pa. — The Penn State Alumni Association will honor 11 prominent young alumni at the Alumni Achievement Awards Ceremony on Friday, March 18.
Alumni Achievement Award recipients are nominated by an academic college or campus and invited by the president of the University to return to Penn State to share their expertise with students and the University community. Honorees demonstrate to students that Penn State alumni succeed in exceptional fashion at an early age.
Tune into the livestream at 6:30 p.m. Friday to watch the evening's festivities.
Many recipients will meet with students and guest lecture in classrooms to share insights on their successes in life and business. 
Following are the names, graduation year(s), and academic colleges of this year's honorees:
Alison V. Beam, 2008, College of Health and Human Development — senior vice president and chief government affairs officer, University of Pittsburgh Medical Center
Joshua Brady Branch, 2013, College of the Liberal Arts — policy specialist, Crime and Justice Institute
Noel Claudio, 2014, College of Information Sciences and Technology — strategy and operations analyst, Twitter
Sienna Helfrich, 2014, College of Agricultural Sciences; 2014, College of Engineering —  senior operations leader and integration leader, Dow
Therese Jones, 2009, College of the Liberal Arts; 2009 graduate degree, Eberly College of Science — senior director of policy, Satellite Industry Association
Olivier Noel, 2018 graduate degree and 2021 graduate degree, Penn State College of Medicine — chief executive officer, DNAsimple
Brandon Lyons, 2012, Smeal College of Business — assistant director, Americas Experience Management Center of Excellence of Ernst & Young
Melissa Pardi, 2013, Donald P. Bellisario College of Communications; 2013, College of the Liberal Arts — senior director, social responsibility, National Football League 
Christina Parle, 2016 graduate degree, College of Education — co-founder, team lead, educator and consultant, Social Responsibility Speaks
Carl A. Sizer III, 2011, Penn State Behrend (Penn State Shenango) — chief financial officer, Primary Health Network
Stefen Wisniewski, 2010, College of Education (Schreyer Honors College), retired NFL player
For more information about the award recipients, visit the Penn State Alumni Association's website.
*Honorees nominated by a unit other than their graduating college are denoted in parentheses.