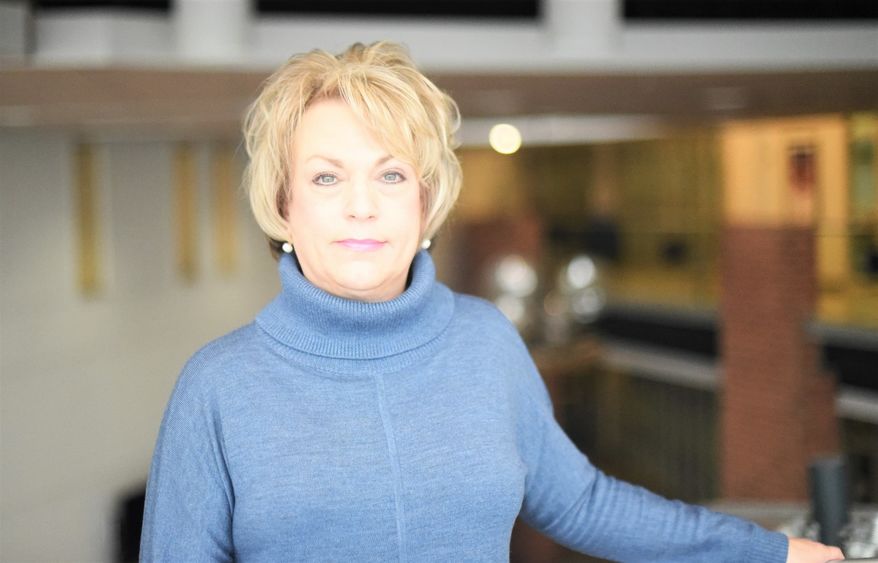 ERIE, Pa. — The Center for Family Business at Penn State Behrend has selected Mary Beth Wilcher, a wealth-management strategist and former credit union CEO, as director. She will lead day-to-day operations at the center, an outreach effort of Behrend's Black School of Business, while scaling up the center's membership, programming and peer-network resources.
"Mary Beth's experience in this space and her affinity for family-run companies makes her the right fit for the Center for Family Business," said Greg Filbeck, director of the Black School of Business. "She brings to the role an extensive professional network, a collaborative approach, and an Erie-first perspective that will benefit our member companies and the broader community they support."
Wilcher has more than 25 years of experience in finance and marketing. She is the former CEO and chief marketing officer of Erie Federal Credit Union and also served as a wealth strategist for PNC Wealth Management. She previously worked as a software, auditing and insurance training specialist for CUNA Mutual Group.
At Behrend, she will oversee a new initiative focused on family-run and privately held businesses, which make up about 90% of all businesses in northwestern Pennsylvania. As director of the center, and with the backing of faculty experts in the Black School of Business, she will help member companies navigate issues that can complicate the management of family-run businesses, from financing and family dynamics to succession planning.
"I worked with a lot of these business owners at the credit union," Wilcher said. "I know the challenges they face. They've invested their entire lives in these businesses, but that day-to-day work, the nine-to-five of it, doesn't always leave time to develop a long-term strategy.
"We approach it like a puzzle," she said. "If I ask you, 'What does this business look like, in the end?' and you say, 'I want my great-great-grandchildren to own it,' we work backward from there."
The Center for Family Business hosts monthly forums led by experts in the field and focused on the unique needs of family-run businesses, from the pressure to hire and retain family members to informal, and often inherited, organizational structures. Members have access to Black School faculty experts and student researchers.
The center also coordinates peer-group roundtable meetings for business owners. Those sessions place members in a "safe harbor" environment where they can discuss common issues and concerns. The peer groups, which meet monthly, also can serve as an informal advisory board. Each is limited to 10 members.
The annual membership fee for center programs and support is $500. To learn more, or to join, visit the Center for Family Business online.
Contact
Robb Frederick
Assistant director, news and information, Penn State Behrend