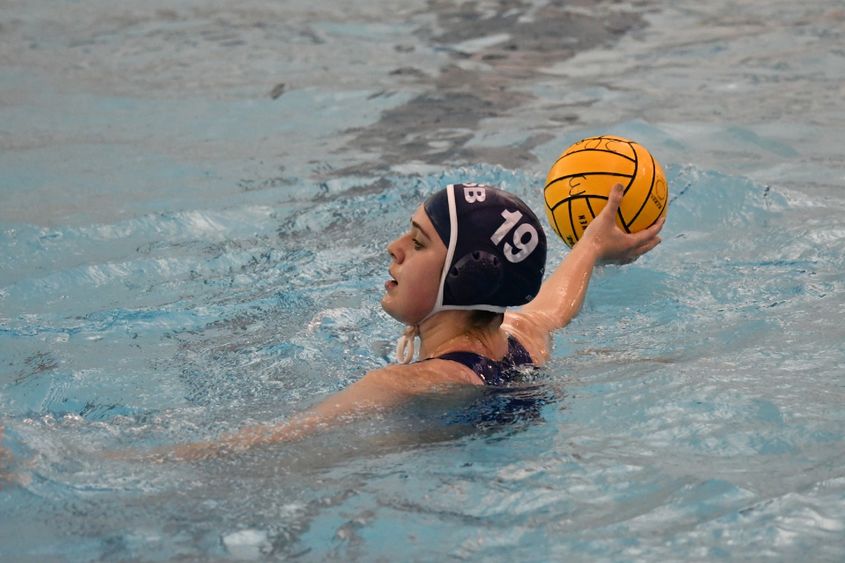 ERIE, Pa. — The Penn State Behrend women's water polo team won two matches at the Collegiate Water Polo Association's regional tournament in Washington, Pennsylvania. The team dropped two other games, losing by one point in each.
Behrend's baseball, softball, volleyball and tennis teams also were in action last week. Here are the scores and highlights:
Baseball
Muskingum 7, Penn State Behrend 6
Waynesburg 4, Penn State Behrend 2
Jeff Zick, a junior from Moon Township, pitched 5.2 innings against Waynesburg, striking out seven batters.
Softball
Penn State Behrend 6, Geneva 1
Penn State Behrend 3, Geneva 2 (10 innings)
Cami McNany, a junior from Emlenton, and Maria Jones, a sophomore from Wilcox, each had three hits in the opener against Geneva. McNany drove in three runs; Jones scored two.
Men's volleyball
Penn State Behrend 3, Mt. Aloysius 0
Penn State Behrend 3, Hiram 0
Penn State Behrend 3, Hilbert 0
JP Goodsel, a graduate student from Corry, had 12 kills and 10 digs against Hiram. Adrian Martinez, a junior from San Juan, Puerto Rico, had 14 digs against Hilbert, moving past the 500 mark in his collegiate career.
Men's tennis
Penn State Behrend 8, Thiel 1
Jonathon Laier, a freshman from Lansing, Michigan, won at No. 1 singles. Mitchell May, a junior from Erie, won at No. 2 singles. Together, they won at No. 1 doubles, with a score of 8-2.
Women's water polo
Penn State Behrend 16, Connecticut 6
Penn State Behrend 17, Utica 4
Washington and Jefferson 12, Penn State Behrend 11
Grove City 14, Penn State Behrend 13
Marley Persch, a freshman from Hudsonville, Michigan, scored four goals in the win over Utica. Emily McNaughton, a junior from Wexford, scored four against Grove City.
Scores, updates and video links for Penn State Behrend athletics are posted at psblions.com.
Contact
Robb Frederick
Assistant director, news and information, Penn State Behrend
Jill Yamma
Sports information director, Penn State Erie, The Behrend College