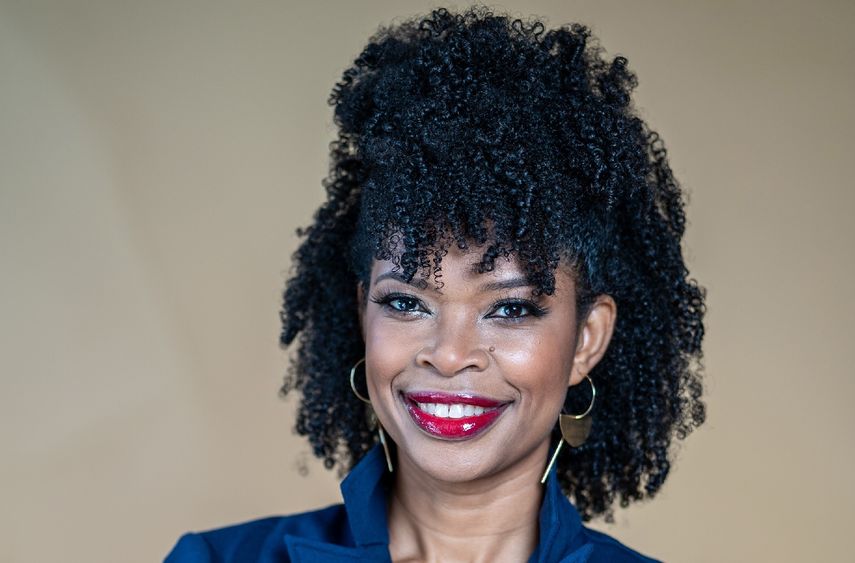 ERIE, Pa. — Martina Edwards, the first Black woman to hold a seat at the New York Stock Exchange, shared an all-too-familiar conversation during a Speaker Series talk at Penn State Behrend on Nov. 10.
"'How did you get here?'"
"I was asked that a lot, and I had to figure out how to respond in the most tactful way possible. For me, that was by saying, 'I interviewed, I interned, and now I'm here. How did you get here?'"
Edwards grew up in Alabama, in a two-bedroom mobile home with livestock in the yard. She entered finance after a faculty member at Tuskegee University encouraged her to learn about investing.
By 2004, she was working on the floor of the New York Stock Exchange, managing trades worth more than $1 million. It would take 13 years for another woman of color to get there.
"It was a challenge, being the only one in the room who looked like me," she said. "I didn't have anyone I could go and talk to. The other analysts I trained with were in the Merrill Lynch headquarters. They could see each other and have lunch every day. I was on the floor of the exchange, where everything moves in milliseconds.
"Here's how I managed that: I shut out the noise and dealt my shares. I did the work. My goal wasn't to just be good, but to be excellent. I had to prove that I belonged there. And performance was my currency."
Today, Edwards serves as chief of strategic partnerships at Access to Capital for Entrepreneurs, a Georgia nonprofit that provides capital to underserved business communities. In three years, she has raised more than $25 million in grant funds, including the largest individual and corporate gifts in the organization's history.
"When I look back at my life, but for access, opportunity and a whole lot of support, grace and mercy, I would not be where I am today," she said. "So, I consider it a moral imperative to pay it forward. I firmly believe that you have to take the time, talent and treasure that others have invested in you and, where you can, pour it into others."
Contact
Robb Frederick
Assistant director, news and information, Penn State Behrend