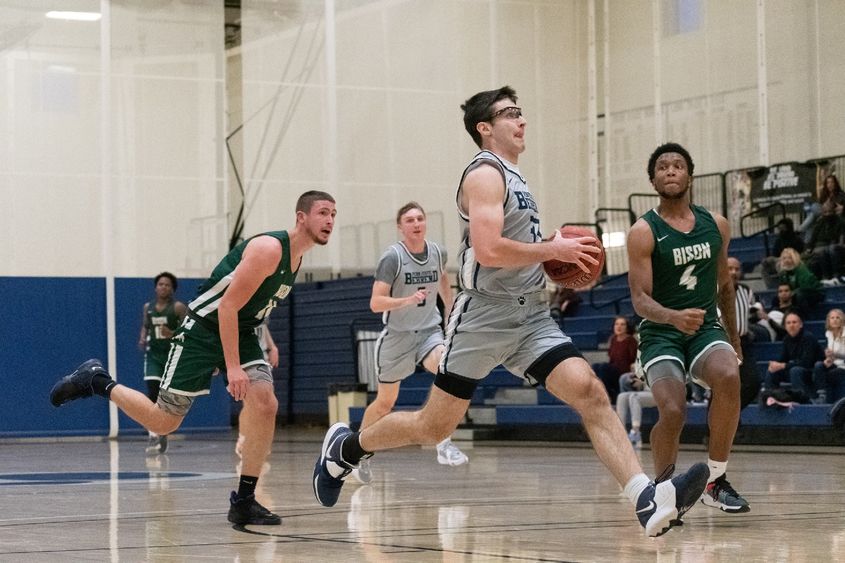 ERIE, Pa. — The Penn State Behrend men's basketball team opened its 2022-23 season with wins over Bethany and Thiel. Tommy DiRienzo, a junior from Pittsburgh, scored 21 points against Bethany and 18 against Thiel.
Behrend's soccer, cross country, bowling, volleyball, water polo and wrestling teams were in action last week. Here are the scores and highlights:
Men's basketball
Penn State Behrend 75, Bethany 49
Penn State Behrend 65, Thiel 50
R.J. Marsh, a senior from State College, scored nine points and grabbed nine rebounds against Thiel.
Women's basketball
Carnegie Mellon 68, Penn State Behrend 64
Penn State Behrend 80, Otterbein 67
Rachel Majewski, a sophomore from Erie, scored a career-high 25 points against Otterbein. She was named to the All-Tournament Team.
Men's soccer
Penn State Behrend 1, Pitt-Greensburg 0
John Ziobro, a junior from Westtown, New York, scored in the 22nd minute, firing a shot into the lower left corner of the goal.
Men's cross country
Fourteenth (of 24 teams) at the NCAA Division III Regional Meet
Kody Klein, a sophomore from North East, finished the 8K race in 26:39.2, placing 36th in a field of 172 runners.
Women's cross country
Twelfth (of 24 teams) at the NCAA Division III Regional Meet
Olivia Nola, a sophomore from Erie, and Savanna Carr, a senior from Franklin, were named to the All-Region team. Nola finished the 6K race in 23:15.4, placing 17th in a field of 166 runners. Carr finished in 23:27.0, placing 20th.
Women's volleyball
Cabrini 3, Penn State Behrend 2
Penn State Behrend 3, Grove City 1
Hannah Phillips, a junior from Pittsburgh, had 17 kills and a career-high 24 digs against Grove City. Kelli Hoffer, a senior from DuBois, had a career-high 27 digs against Cabrini.
Men's water polo
Gannon 17, Penn State Behrend 11
Mercyhurst 14, Penn State Behrend 9
Jack Holl, a sophomore from Greenwich, Connecticut, scored six goals across the two games. Goalie Ethan Friedman, a freshman from Valley Center, California, made 22 saves.
Women's bowling
Pitt-Bradford 736, Penn State Behrend 720
St. Vincent 846, Penn State Behrend 810
Penn State Altoona 781, Penn State Behrend 775
Penn State Behrend 778, Pitt-Bradford 639
St. Vincent 717, Penn State Behrend 710
Wrestling
Kyle Trim, a sophomore from Bemus Point, New York, and Zach Dellinger, a freshman from Williamsville, New York, each won two matches at the Washington & Jefferson Invitational. Trim, a heavyweight, won by pinfall in 2:06 and 0:48. Dellinger, who wrestles at 125 pounds, won by pin and with an 8-7 decision.
Scores, updates and video links for Penn State Behrend athletics are posted at psblions.com.
Contact
Robb Frederick
Assistant director, news and information, Penn State Behrend
Jill Yamma
Sports information director, Penn State Erie, The Behrend College