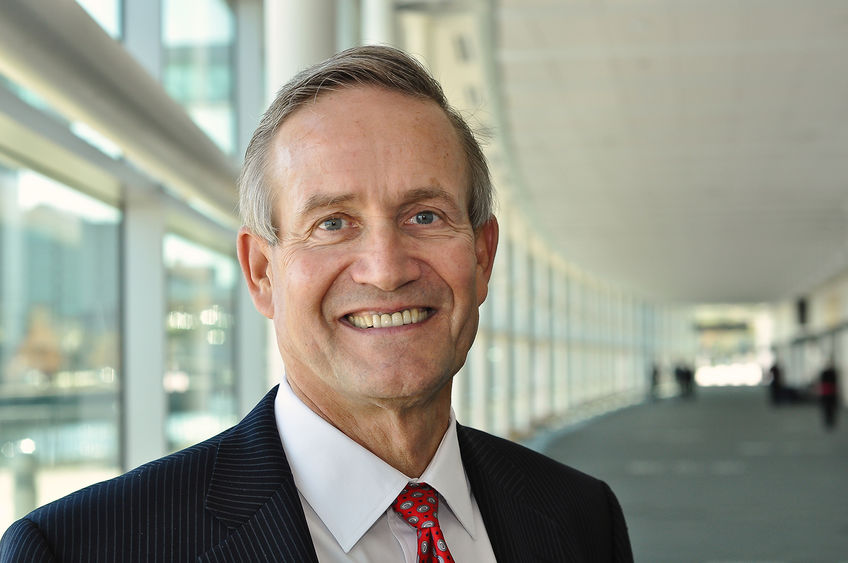 ERIE, Pa. — David W. "Dave" Grzelak, a Penn State alumnus and retired chairman and CEO of Komatsu America Corporation who was closely connected to Penn State Behrend, died Dec. 26 at his home in Chicago. He was 73.
Grzelak grew up in Lawrence Park and began his academic career at Penn State Behrend, earning his bachelor's degree in industrial engineering at the University Park campus in 1971. Before joining Komatsu, he held manufacturing, sales, marketing and management positions with GE Transportation Systems, then headquartered in Erie, where he earned a master of business administration from Gannon University.
Grzelak's career with Komatsu America spanned more than 20 years. He retired as the longest-serving chairman and CEO in the company's history.
In 1999, Grzelak was honored with Penn State's Outstanding Alumnus Award. In 2010, he was Behrend's recipient of a University Alumni Fellow Award, which is the highest award given by the Penn State Alumni Association. He served as a member and director of Behrend's Council of Fellows.
As a student at Behrend, Grzelak was a standout tennis player, recognized with his induction into Behrend's Athletic Hall of Fame in 1992. He had a passion for tennis, playing competitively in tournaments and becoming a U.S. Professional Tennis Association certified teaching pro.
"Dave strived for excellence in everything he did—from playing tennis to being CEO to engaging with the University," Penn State Behrend Chancellor Ralph Ford said. "He was generous and kind, always thinking of ways to help others and bring out the best in them. He was a true gentleman who loved his family and friends, and he will be greatly missed."
Grzelak is survived by his wife of 43 years, Diane; his children, Michael and Meghan; his five grandchildren, and his extended family. A fund in his memory has been established at Penn State. Memorial gifts can be directed to Kevin Moore, director of development and alumni relations, 4215 Station Road, Erie, PA 16563.
Contact
Robb Frederick
Assistant director, news and information, Penn State Behrend