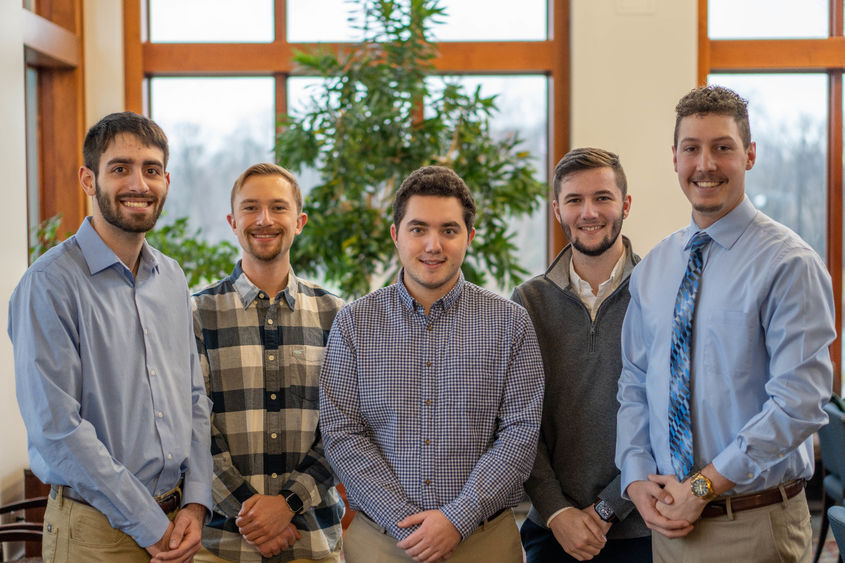 ERIE, Pa. — Penn State's 2021 IFC/Panhellenic Dance Marathon, or THON, was a virtual event, due to the pandemic. The dancers, including Julien Bergeron, now a senior at Penn State Behrend, danced alone, or in small groups, away from the Bryce Jordan Center.
This week, Bergeron, a mechanical engineering major, gets another chance to dance at the 46-hour marathon, which benefits families that have been affected by childhood cancer. He's one of five students who will represent Behrend at THON on Feb. 17-19.
"A big part of it is being in the Bryce Jordan Center with 20,000 other people," he said. "I get another chance to experience that."
THON is the largest student-run philanthropy in the world. Since 1977, the event has raised more than $203 million for the Four Diamonds Fund at Penn State Health Children's Hospital.
The two-day dance marathon is a culmination of an entire year of fundraising and public awareness.
"One of the coolest things about THON is that people join for different reasons," said Bergeron. He learned about the event after a chance meeting with a resident assistant.
"We just kind of followed him to a meeting," he said. "We didn't even ask him what it was."
Ryan Johnson, a senior at Behrend, grew up in Center County, not far from Penn State's University Park campus. He knew all about THON.
"THON has always been a part of my culture," he said. "When I got to Behrend, I knew that I wanted to join THON and be as involved as possible. I am a very outgoing person, and I love to get to know new people. I love to learn about everyone's THON journeys."
He and Bergeron will join three other Behrend dancers — Joshua Lewis, Joshua Turton and Samuel Krantweiss — at this year's event.
To prepare, Bergeron has cut caffeine from his diet — caffeinated drinks are not permitted during THON — and has set and kept to a sleep schedule.
Johnson is used to being on his feet — he's a member of the Behrend golf team.
As an extra motivation, the Behrend dancers have met with two families who receive support from THON. Their stories add an emotional aspect, Bergeron said.
"You see how amazing they are," he said. "They really have become part of our Behrend family."
Every hour during THON, dancers participate in a customized line dance. There also are concerts, inspirational speakers, a talent show and an athletics pep rally. Dancers also receive support from a morale team and visits on the floor with families and friends.
All of it leads up to the big fundraising reveal.
The Behrend team already has raised more than $50,000, much of it from a mini-THON in December. That's $10,000 more than the previous college record.
The team hopes to raise $75,000 by the end of the two-day marathon. Donations can be made at the Behrend Benefiting THON webpage.
The benefits of THON will continue long after the dancers have stopped to rest, Johnson said.
"It's a great privilege to stand for these families and all that they have endured," he said. "I want to give hope to people fighting this terrible disease: You are not alone."
Contact
Robb Frederick
Assistant director, news and information, Penn State Behrend