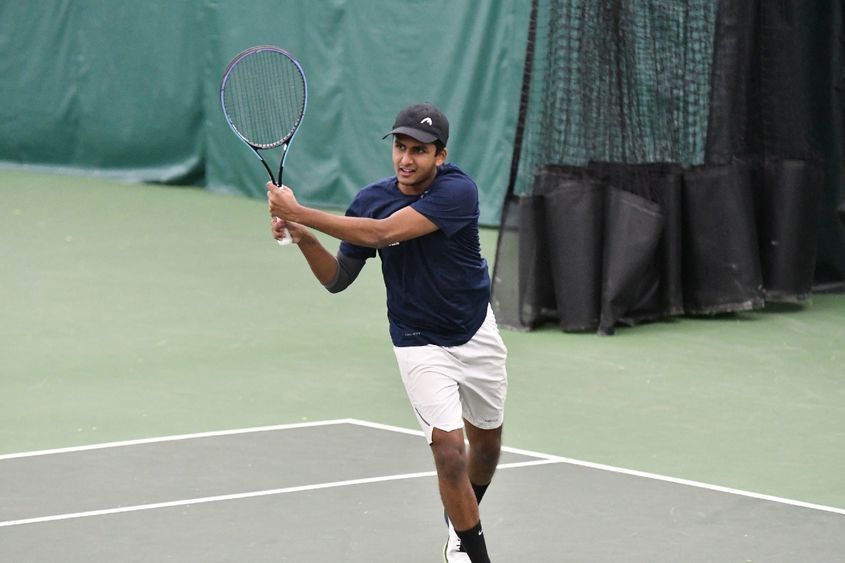 ERIE, Pa. — The Penn State Behrend men's tennis team is 6-4 and undefeated in Allegheny Mountain Collegiate Conference play. The team faces Houghton on March 1.
Behrend's basketball, baseball, volleyball, wrestling and water polo teams also were in action last week. Here are the scores and highlights:
Men's basketball
La Roche 63, Penn State Behrend 55
Penn State Behrend 76, Pitt-Greensburg 63
The Lions lost to La Roche in the semifinals of the Allegheny Mountain Collegiate Conference championship tournament. In the previous game, against Pitt-Greensburg, Tommy DiRienzo, a junior from Pittsburgh, scored a career-high 35 points. He also grabbed 10 rebounds.
Women's basketball
La Roche 71, Penn State Behrend 70
Penn State Behrend 83, Pitt-Greensburg 71
Morgan Altavilla, a freshman from Pittsburgh, led the Lions in the AMCC championship game, scoring 22 points. The team ends the season with a 21-6 record.
Baseball
Centre 2, Penn State Behrend 1
Centre 12, Penn State Behrend 5
Penn State Behrend 6, Dominican 5
Isaac Stouffer, a senior from Punxsutawney, hit a game-winning double in the bottom of the ninth inning, with two outs, against Dominican. Silvio Ionadi, a freshman from Pittsburgh, scored on the play.
Men's volleyball
Penn State Altoona 3, Penn State Behrend 2
Baldwin Wallace 3, Penn State Behrend 0
Penn State Behrend 3, Hilbert 0
Josh Elegeer, a junior from Waterford, recorded a career-high 15 kills against Hilbert. Alex Jackson, a junior from Cochranton, had 40 assists against Penn State Altoona. He now has more than 1,000 in his collegiate career.
Men's tennis
Penn State Behrend 8, Penn State Altoona 1
Penn State Behrend 7, Washington & Jefferson 2
Ritvik Nadikude, a freshman from Hyderabad, India, and Jonathon Laier, a sophomore from Lansing, Michigan, won at No. 1 doubles in both matches. Both also won their singles matches.
Women's water polo
Mt. St. Mary's 16, Penn State Behrend 5
Wittenberg 15, Penn State Behrend 11
Salem 28, Penn State Behrend 5
Shannon Young, a senior from Roseville, California, scored three goals against Wittenberg. Nic Darrell, a sophomore from Perkasie, had five steals, two assists, two drawn kickouts and a goal against Mt. St. Mary's.
Wrestling
Kyle Trim, a sophomore from Bemus Point, New York, ended his season with a 1-2 record at the NCAA Southeast Regional. Trim, a heavyweight, won by major decision, 10-0, against a wrestler from York College.
Scores, updates and video links for Penn State Behrend athletics are posted at psblions.com.
Contact
Robb Frederick
Assistant director, news and information, Penn State Behrend
Jill Yamma
Sports information director, Penn State Erie, The Behrend College