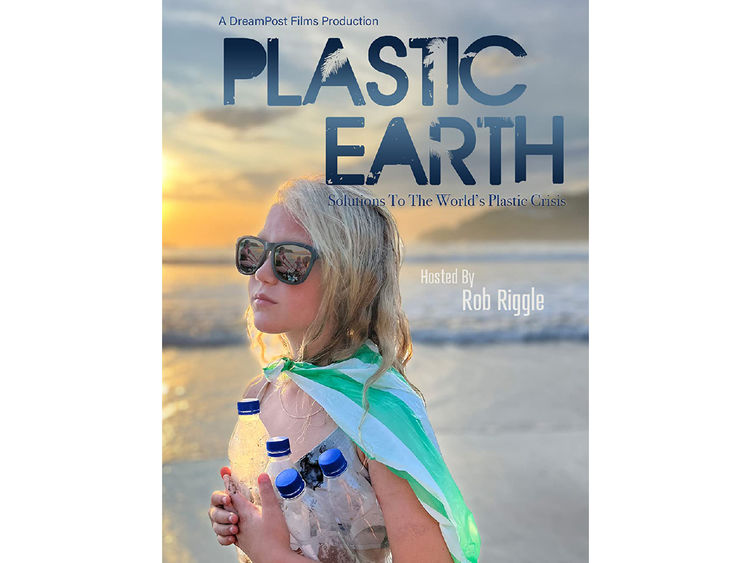 UNIVERSITY PARK, Pa. — The feature-length environmental documentary "Plastic Earth" — hosted by actor Rob Riggle and written, directed and produced by Janice Overbeck and Jack Winch — was released digitally on Feb. 7. The film features Penn Staters Judd Michael, professor in the Department of Agricultural and Biological Engineering, who worked with University offices to reduce the stream of materials sent to landfills from the suites at Beaver Stadium, and Sherri Mason, associate research professor, director of sustainability at the Penn State Behrend campus, and a leading researcher of freshwater plastic pollution. 
"Plastic Earth" follows the story of Janice, a concerned mother (played by Overbeck) on a journey to discover the solutions and technologies currently utilized to combat the plastic crisis. According to the film's description, "worldwide plastic production coming from fossil-based sources continues to rise and it contributes to climate change, pollution, and threatens the planet's species. … Through dozens of interviews with scientists, engineers, researchers and innovators, Janice gets firsthand insights on how we can get this problem under control. This documentary film features many of the heroes of the world working to solve the world's plastic and environmental issues."
In the documentary, Penn State is featured as a sustainability leader for its composting efforts both at Beaver Stadium and campus-wide, as well as research on microplastic pollution within the Great Lakes. The film showcases the University's on-campus composting facility and the ability to reuse some of the finished product in landscaping projects across Penn State. "Plastic Earth" is currently available through a variety of streaming services.