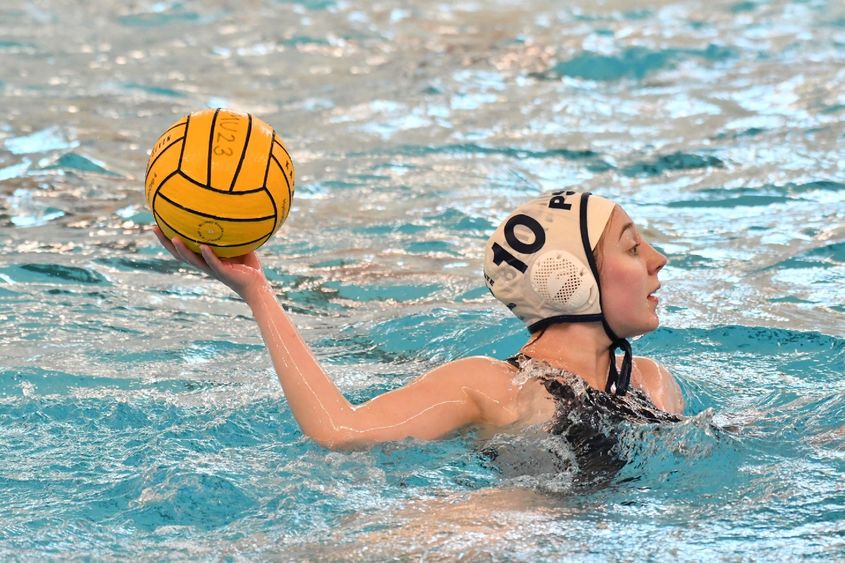 The Penn State Behrend women's water polo team beat Utica, 14-7, on the final day of the Collegiate Water Polo Association's regional tournament. Eleven players scored in the win – the team's first victory of the season.
Behrend's volleyball and tennis teams also were in action last week. Here are the scores and highlights:
Men's volleyball
St. John Fisher 3, Penn State Behrend 2
Penn State Behrend 3, Wells 0
Dylan Buzalka, a senior from Carlisle, had 14 kills, 11 digs, six assists and an ace against St. John Fisher. Alex Jackson, a junior from Cochranton, had 32 assists.
Men's tennis
Penn State Behrend 9, Pitt-Greensburg 0
The Lions are undefeated in Allegheny Mountain Collegiate Conference play. The team hosts Penn State Altoona on March 25.
Women's water polo
Penn State Behrend 14, Utica 7
Washington & Jefferson 14, Penn State Behrend 13 (OT)
Grove City 19, Penn State Behrend 11
Connecticut College 17, Penn State Behrend 16
Marley Persch, a sophomore from Hudsonville, Michigan, scored five goals against Connecticut College. Shannon Young, a senior from Roseville, California, scored four against Grove City.
Scores, updates and video links for Penn State Behrend athletics are posted at psblions.com.
Contact
Robb Frederick
Assistant director, news and information, Penn State Behrend
Jill Yamma
Sports information director, Penn State Erie, The Behrend College