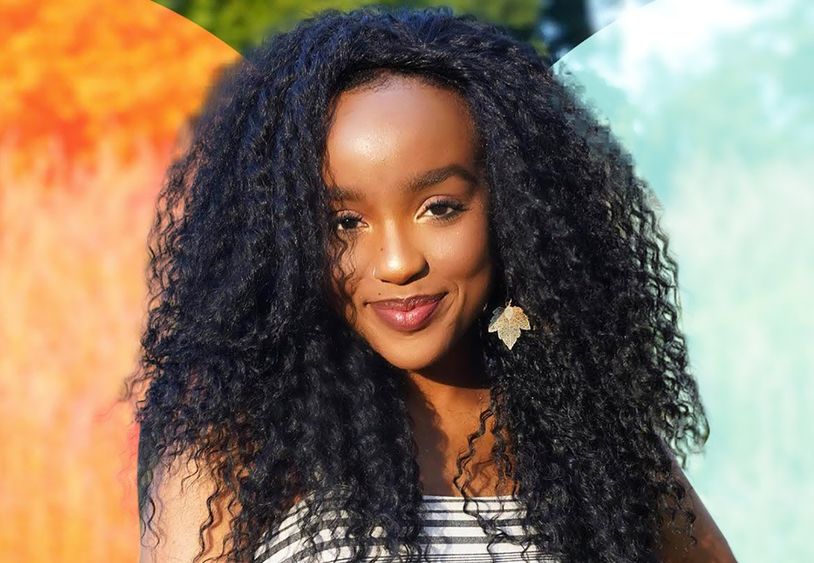 ERIE, Pa. — Penn State Behrend's 2022-23 Speaker Series will conclude on Thursday, March 23, with a talk by Wanjiku "Wawa" Gatheru, the founder of Black Girl Environmentalist. Her work supports Black and non-binary climate-change activists, who often are overlooked by the mainstream environmental movement.
Gatheru's talk at Penn State Behrend will begin at 7:30 p.m. in McGarvey Commons, in the college's Reed Union Building. The program is free and open to the public.
"The people experiencing the climate crisis first and worse are people of color and women," Gatheru told the Washington Post in an interview. "When you bring that intersection together, you find Black non-men, which is a demographic in the climate space that is not only underrepresented but isn't allowed at the same decision-making table. That's what I want to help change."
Gatheru, a Rhodes Scholar, earned a master's degree in nature, society and environmental governance at the University of Oxford. She is a member of the Earthjustice Council, a volunteer network that grew out of the Sierra Club Legal Defense Fund, and has worked with the Deputy for Energy Justice at the U.S. Department of Energy. In March, she was awarded $20,000 from the Tom's of Maine Incubator; the funding will be used to develop a fellowship program for young climate activists of color, said Gatheru.
"I would have been passionate about these issues regardless, but my ability to act on them was completely tied to the resources I was provided," Gatheru told the Root, which named her a Young Futurist in 2020. "Imagine what the world could look like if every student — every person — had the opportunity to explore life beyond survival."
The Speaker Series at Penn State Behrend is designed to foster open discussions about the top issues in our culture. Gatheru is the fourth of four speakers in this year's series, which also included Marie Yovanovitch, the former U.S. ambassador to Ukraine; Martina Edwards, the first Black woman to hold a seat at the New York Stock Exchange; and actor Brendan Hunt, who co-created the Apple TV+ series "Ted Lasso."
The Speaker Series is made possible by the Student Activity Fee, the Division of Student Affairs and the Harriet Behrend Ninow Memorial Lecture Series Fund. For more information, visit behrend.psu.edu/speakerseries.
Contact
Robb Frederick
Assistant director, news and information, Penn State Behrend