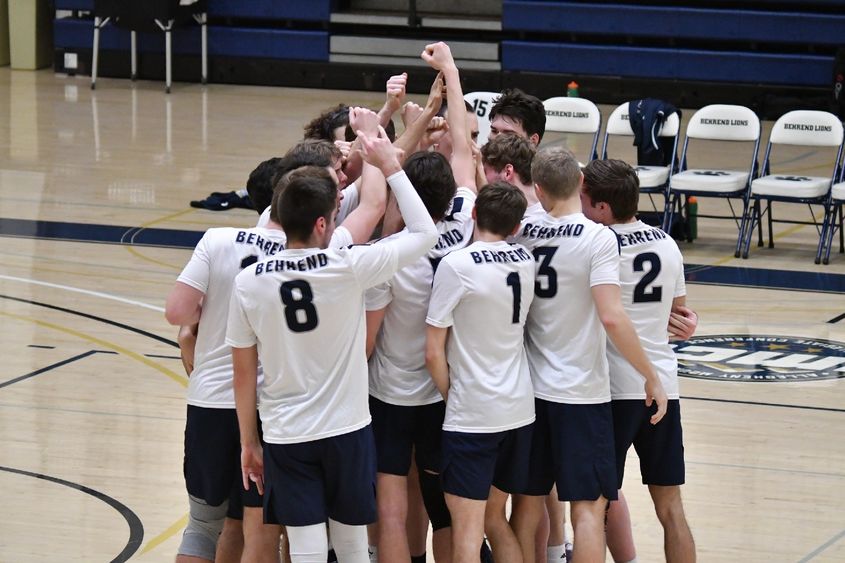 The Penn State Behrend men's volleyball team clinched the Allegheny Mountain Collegiate Conference regular-season championship with a 3-0 win over Hilbert. The Lions will host the AMCC tournament and play in the semifinals on April 14.
Behrend's baseball, softball and track and field teams also were in action last week. Here are the scores and highlights:
Baseball
Penn State Behrend 10, Hiram 1
Hiram 9, Penn State Behrend 8
Hilbert 6, Penn State Behrend 2
Penn State Behrend 8, Hilbert 3
Grove City 8, Penn State Behrend 4
Penn State Behrend 14, Westminster 3
Silvio Ionadi, a freshman from Pittsburgh, hit a home run in the opener against Hiram. Anthony Slate, a junior from Hopewell, hit one in the opener against Hilbert.
Softball
Penn State Behrend 16, Hilbert 1 (5 innings)
Penn State Behrend 11, Hilbert 0 (5 innings)
Jocelyn McNany, a sophomore from Cranberry Township, batted five-for-five, with five RBIs, three runs and two doubles. Maddie Smith, a senior from DuBois, hit three doubles.
Men's track and field
Dan Dabrowski, a junior from Harborcreek, won the discus event at the John Homon Open at Mt. Union. He completed a throw of 51.13 meters – an outdoor team record. Samuel Hetrick, a junior from New Bethlehem, won the high jump, clearing a height of 1.95 meters. Emil George, a sophomore from East Brunswick, New Jersey, won the 10K race, finishing in 36:21.19.
Women's track and field
Savanna Carr, a senior from Franklin, won the 5K race at the John Homon Open at Mt. Union. She finished in 18:26.91. Bethany Litwiler, a freshman from Reynolds, won the 10K, finishing in 42:18.91. Julia Balaski, a freshman from Mercer, won the javelin event with a throw of 37.66 meters.
Men's volleyball
Penn State Behrend 3, Hilbert 0
Mt. Union 3, Penn State Behrend 0
Adrian Martinez, a senior from San Juan, Puerto Rico, set the program record for career digs in the match against Mt. Union. He now has 916.
Scores, updates and video links for Penn State Behrend athletics are posted at psblions.com.
Contact
Robb Frederick
Assistant director, news and information, Penn State Behrend
Jill Yamma
Sports information director, Penn State Erie, The Behrend College